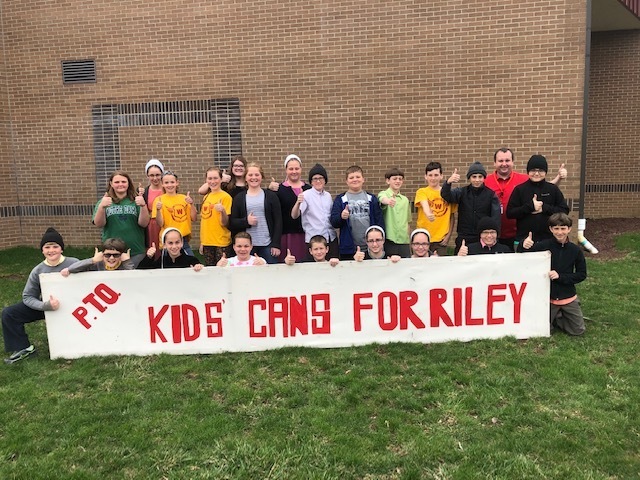 Westview Elementary Riley Can Drive Winners
Quintin Schini
Wednesday, April 17, 2019
April 15, 2019
The students of Westview Elementary have been busy! In the past week they have collected over 103,000 aluminum cans! A local facility will then recycle the cans, and the proceeds will be donated to Riley Hospital for Children. Last year, Westview Elementary donated $1862.80 to Kids Caring and Sharing.
Kids Caring and Sharing for Riley Hospital is a fundraising effort that encourages students to give to other children without expecting anything in return. The Riley Children's Foundation believes "that children who give to others at an early age will continue to be philanthropists throughout their lives".
There were three classrooms that brought in more than 9,000 cans each: Mrs. Sheets, Mrs. Elswick, & Mr. Yoder. Mr. Yoder's class brought in the most cans with a total of 13,098. To reward students for their hard work, a school-wide drawing will be held for a pizza party. The Westview Elementary PTO will provide a pizza party to the winning fifth and sixth-grade classrooms. This week an overall total of 103,011 cans were brought to the school as donations. Good Job Westview Elementary!