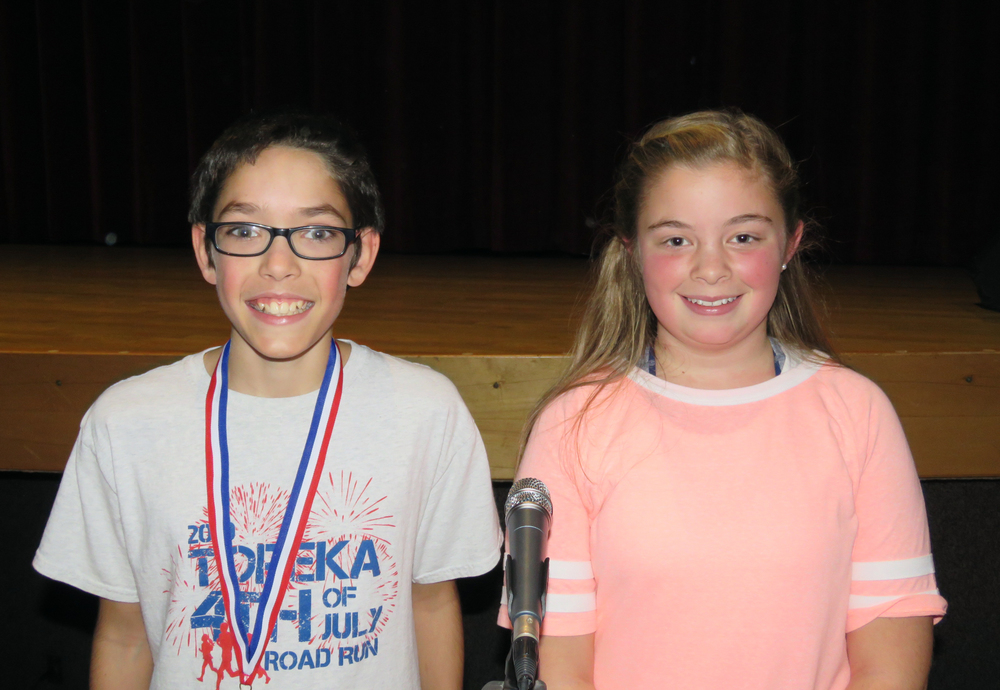 2019 Westview Elementary Spelling Bee Winners
Quintin Schini
Tuesday, December 17, 2019
Westview Elementary held it's annual Spelling Bee , December 13th with 35 fifth and sixth graders. Those participants earned their spot in the Bee by participating in a 30 word written preliminary bee in November.
Sixth grader, Noah Bontrager prevailed as school champion by successfully spelling the word "solar". Noah is the son of Lyle and Erin Bontrager of Shipshewana.
Ava Hostetler, also a 6th grader, battled to earn the title of Runner-up by correctly spelling the word "abundance". Ava is the daughter of Marion and Ina Hostetler, also of Shipshewana.
Noah will advance to the LaGrange County Spelling Bee.