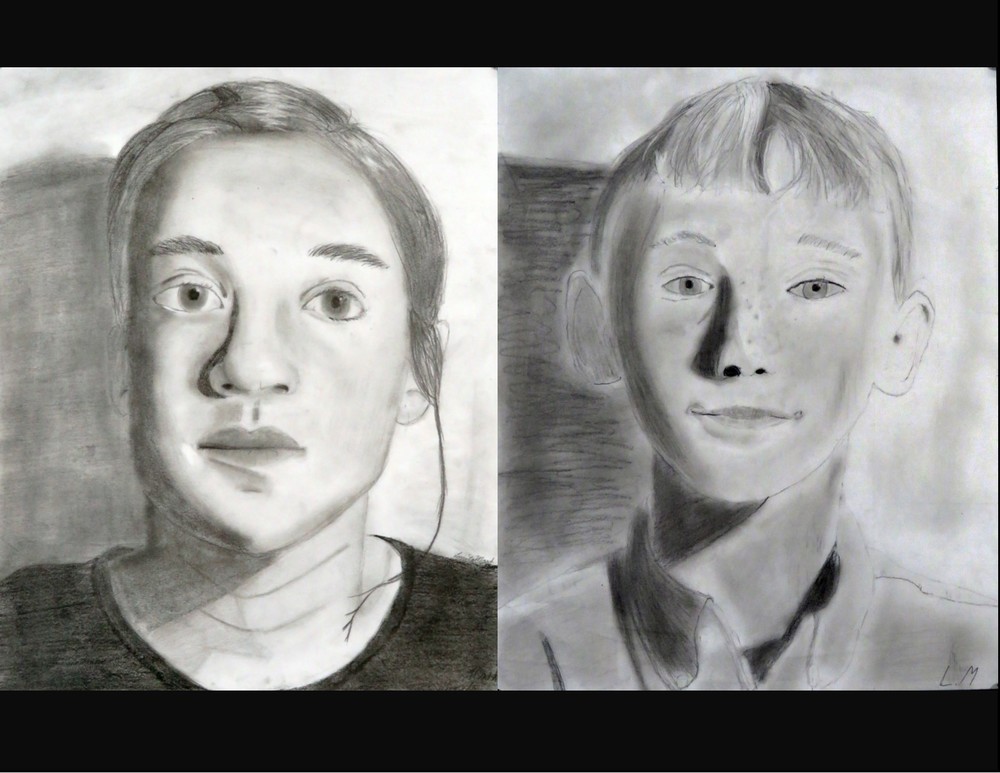 6th grade featured artist
Jeremy Williams
Monday, January 20, 2020
After 5 weeks of hard work, the 6th Grade class has completed work on their self-portrait project. The portraits were a full culmination of all the drawing projects that the 6th students have done with Mr. Keiser since their 5th grade year. The Art students used a small black and white photo as a point of reference for their drawing. Each student used a ruler to create a grid on their drawing paper that was a larger scale of their reference photo. By studying the lines, shapes, and value in each square, students were able to complete a realistic looking pencil drawing.
Having spent so much time on this project Mr. Keiser has decided to select one boy and one girl portrait to be our next featured artists. Along with some help from our favorite nurse, Mrs. Steider, Mr. Keiser has select Lanita Mast from 6B and Landon Miller from 6H to be our featured artists.
Be sure to check out some additional self portraits hanging in the cafeteria. Great work 6th grade!