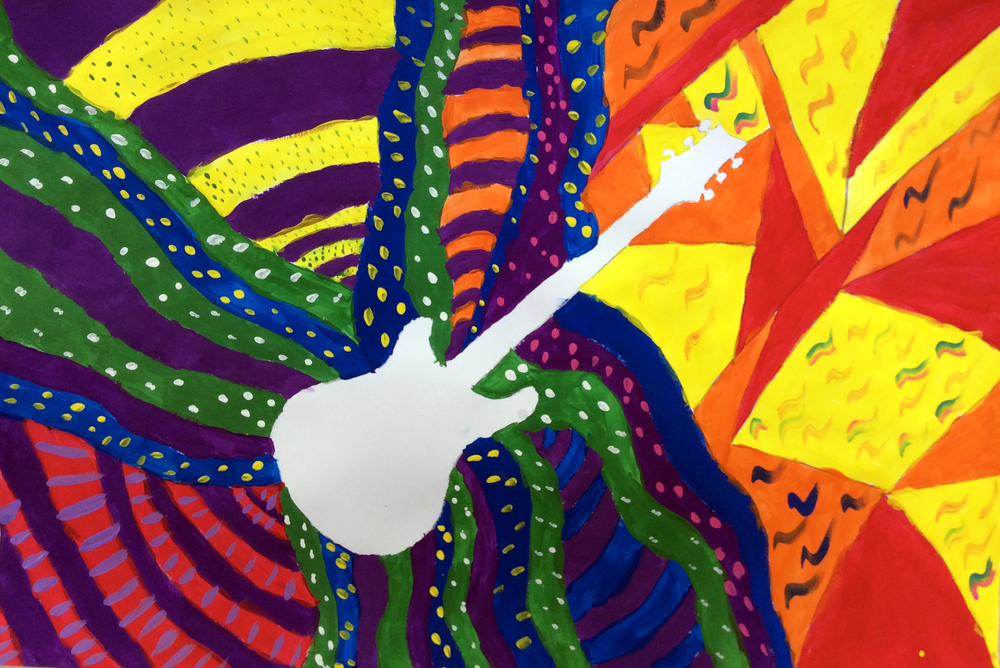 5th grade featured artist
Jeremy Williams
Monday, January 20, 2020
After exploring the relationships between color, music, and emotions, the 5th Graders created a painting that tried to capture these relationships visually. The 5th graders traced out a silhouette of a musician or instrument onto a large sheet of paper. Then they used line and shape to create a feeling of the music coming from the object. The shapes and lines were then filled in with color to help further convey the emotion of the musical sound.
Along with some input from Mrs. Kohler, Mr. Keiser has selected Grace Atwater from 5H to be the Musical Silhouette featured artist . Grace created a sense of sound and vibration being radiated from her guitar. Her color combinations and textured details make the piece fun to look at and leads the viewer's eye throughout the painting.
Excellent painting Grace!