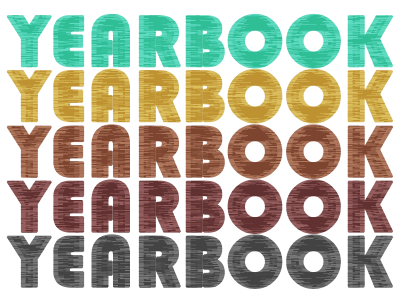 Yearbook Staff Invites You
Westview Jr/Sr High School
Thursday, May 21, 2020
The yearbook staff hopes that this message finds you safe and well. Because of the circumstances that prematurely ended this school year, we are asking if students and families can help us out by joining our staff effort in documenting Westview's experience. Please read about the following ways that you can contribute. We look forward to seeing what you are able to share for this year's yearbook!
Senior Ads (parents of seniors): Due to the unusual circumstances that the graduating seniors are experiencing, the Westview Yearbook Staff would like to invite all families of seniors to submit a "Senior Ad" at no cost. This is a special section of the yearbook that we have revived to commemorate their high school career.

To submit a Senior Ad, just email 1 or 2 pictures and a special message (well wishes, notes of love, words of wisdom, etc) to our yearbook email account: yearbookeditor@westview.k12.in.us
Spring Sports Athletes (high school athletes- spring sports): Our Yearbook Staff knows that a lot of athletes have worked hard in the offseason at their abilities, and we would like to still showcase the talents of our spring sport athletes; especially seniors. We would like to put together some pages with Senior Spotlights to commemorate the careers of these athletes.

Seniors who have any pictures, quotes or anything they would like to share about their Westview sporting careers please send them in.

To all of our other athletes who are not seniors, please send any pictures taken of your at home sporting activities. These can be pictures of athletes practicing or playing at home, in the backyard or anywhere else.

To submit your Spring Sport Remembrance, email them to our yearbook email account: yearbookeditor@westview.k12.in.us
Prom Pictures (juniors and seniors): Prom is a big part of our high school experience and we want to make sure that it is still celebrated. What were you going to wear? Many students have bought prom attire, and we would like to display all of these looks in our yearbook. Show off your look by staging a fun picture of you dressed for the prom and submit it to the yearbook.

To submit your Prom Look, email a picture of you in your attire to our yearbook email account: yearbookeditor@westview.k12.in.us
Pandemic Experience (students and families, grades 7-12): We have never experienced anything like this before and want to make sure that we document what was significant to you during this time away from school. What did school look like for you? How did you keep busy? What things in your life changed? Document a couple of your thoughts and take pictures to go with it.

To submit your Pandemic Experience, email a picture and a description to our yearbook account: yearbookeditor@westview.k12.in.us
Thank you for your cooperation and for contributing to the 2019-2020 Yearbook.