Westview School Corporation is on a 2 hour delay for fog, Dec. 10th.

Westview School Corporation is on a 2 hour delay for fog, Nov. 10th, 2021.

Topeka Pharmacy is offering an opportunity for children to get a free flu vaccine, free covid-19 vaccine for children 12 yrs. old and plus, and other childhood immunizations. Make sure to call for availability on the childhood immunizations. This is your choice, use this opportunity as you wish. Consult your family doctor if you have any questions. Take care.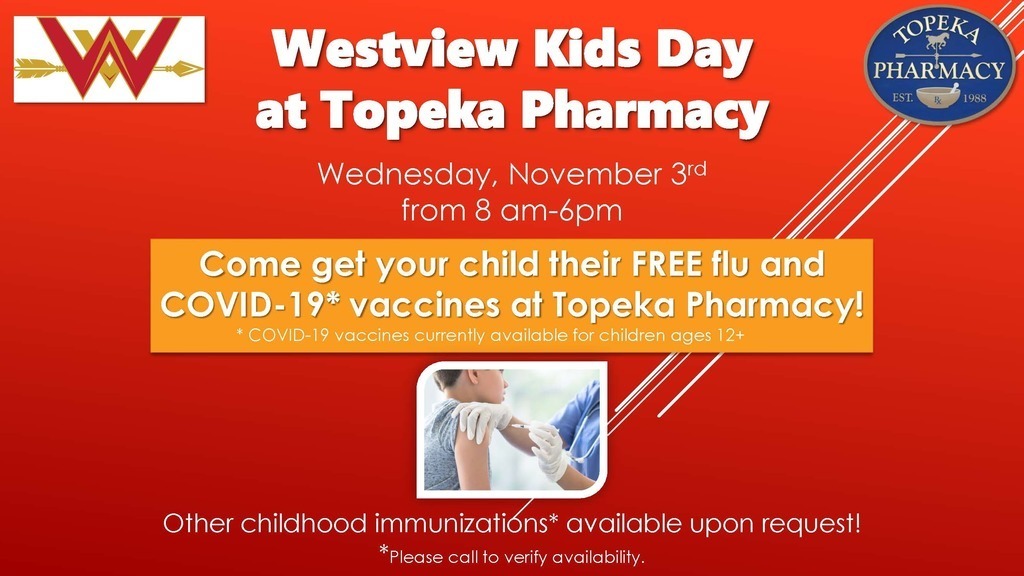 Westview School Corporation is on a two hour delay for fog. October 13th, 2021.

Westview School Corporation is looking for a new PowerSchool Administrator/State Reporter to join the administration team. If interested please send a resume, classified application (available on the Westview website), certifications, and references to: Dr. Randy Miller at 
millerra@westview.k12.in.us

Westview School Corporation is on a two hour delay, Wednesday, February 17th.

Westview School Corporation is closed today, Tuesday, February 16th.

Westview School Corporation is on a two hour delay, Friday, February 5th.

Westview School Corporation is on a two hour delay, Monday, Feb. 1st.

Westview School Corporation is closed Tuesday, January 26th.

Westview School Corporation is on a two hour delay Tuesday, January 26th.

Parent/teacher conferences for Shipshewana-Scott will be Thursday, October 15 from 3:00-6:30 and Tuesday, October 20 from 3:00-6:30.



Westview Community Westview's number one desire is to provide in-person instruction with normalcy for our students and you again. As we continue our collective journey, it is impossible to predict every turn we will make during 1st semester this fall as we adjust to our new normal. This will take real work, honesty, and community trust. Fortunately, our young people seem to be weathering this outbreak fairly well even though they are not immune to it. The Westview community has an opportunity to showcase our collective quality. We will get through this together if we use common sense, stay rational, and only deal with facts. Our success will be based on:  The school's ability to maintain a safe and healthy school environment (WESTVIEW STAFF and STUDENTS) The prevalence of COVID-19 in our community (FACTS) School support by parents and the community (YOU) We all need to make health related decisions based on four filters:   Self screen at home for the following Covid-19 symptoms (most important first step): Fever of 100.4° F or greater Cough Shortness of breath or difficulty breathing Chills Repeated shaking with chills Muscle pain Headache  Sore throat New loss of taste or smell Good hygiene all the time Social distancing whenever possible Whenever social distancing is not possible, masks will be recommended Currently, the LaGrange County Health Department has mandated wearing masks in public. We do not know when this will end. Westview encourages our community to follow the local guidelines to help us all stay safe. We will continue to monitor our community data, available at
https://www.coronavirus.in.gov/2393.htm
. If you need Covid-19 testing information you can call your family doctor, call 888-634-1116, or visit online at
https://www.coronavirus.in.gov/2524.htm
.  Talk to your children about the upcoming school year. It should and can be a fun and fulfilling school year for every student. Staff will be working hard all summer to be ready in August to go to school. Students and families will hear more details, including instructional options if mandatory closures are implemented, from us in the middle of July. Together, we will successfully provide a quality education. Enjoy your summer. Take care.  Dr. Randall Miller ***Kindergarten SEEK screening will be starting the week of July 20th at Meadowview Elementary School. Kindergarten parents may contact the corporation office if you have not already signed up.

At-home learning packets are coming Monday. Buses will deliver on 2 hour delay schedule for regular riders. Pickup times for walkers and non-bus riders will be 8:30 to 10:30 AM at the K to 4 buildings and 8:30 to 11:30 AM for grades 6 to 8. High school will utilize E-learning.

Hello Westview Community,                            April 3, 2020 Governor Holcomb and State Superintendent McCormick have recently announced that students will not be coming back for this academic school year. It's sad news for sure, but it's a realistic and rational decision based on data and time. This is a reality none of us could have dreamed about at the start of 2020. For me, it seems that time has been flying by and then in the very next moment it seems to stand still. The ups and downs are definitely a challenge but it also presents a TREMENDOUS OPPORTUNITY for Westview students, staff, and community to showcase our collective QUALITY.  Westview clearly values traditional face to face engagement and we have proven successful with it and our results have been proven on the basis of relationships and our community. But the current conditions require us to demonstrate our quality with at-home instruction. This has been mandated from the State of Indiana to meet our required number of instructional days. This will need to be a mindshift for everyone. We will need to focus on providing quality experiences and meaningful opportunities vs providing a typical quality instructional day. Our new method of engagement will be Learning Uniquely at Home based on meaningful experiences. I am excited to see the results of what we can do and how much we can grow.  We will have a target of doing our first round of at-home learning and delivery the week of April 27th with three rounds to follow on May 4th, 11th, and 18th. We will deliver at-home instruction each of those Mondays via our school buses for traditional bus riders, student walkers and students who are driven to school by parents will have pick-up times on those Mondays too.   Some of the biggest points with this new at-home instruction is the recognition that it can not replace our face to face instruction, but it's the right thing to do for our students to bridge this experience, and the process of creating and engaging at-home learning will help us prepare for a COVID-19 future concerning the 2020-21 school year. We are in a new normal until a vaccine and immunity are created. Please continue to observe good hygiene, social distancing, and best practices concerning your health.  We will need everyone's help. Parents will need to lend a hand with managing expectations, focusing students, and making the most out of this situation. I know our community will respond to our efforts and we will all grow together from this experience.  Sincerely,  Dr. Randall Miller "The ultimate measure of a man is not where he stands in moments of comfort or convenience, but where he stands in times of challenge and controversy." - MLK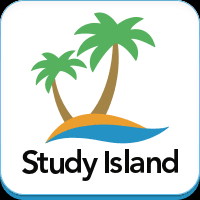 GET OUTSIDE! With today's predicted temperatures it would be a great day to play outside, but remember to just play at home and stay safe!