Thanks to everyone that has come out to the chili supper!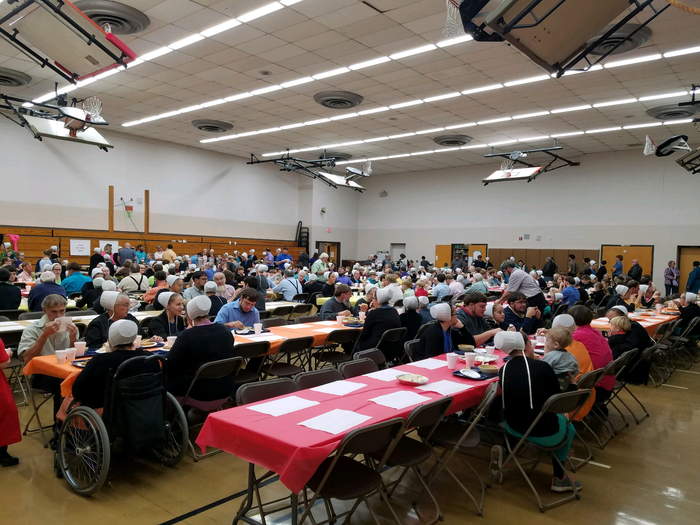 Daylight saving ends this weekend. Remember to set your clocks back 1 hour.

Mark your calendar! Chili Supper is November 10.

Bus #37, 46, 08 and 27 transporting Topeka area students are running approximately 25 minutes behind schedule due to a late field trip. This will affect Topeka, Westview Elementary and Westview Junior Senior High School. Bus #37, 46, 08 and 27.

9/11/18. Westview School Corp is under a 2 hour delay for fog.

The book fair is coming! Mark your calendar for October 11, 12, 15, 16, and 17. If you would like to volunteer, please contact Lori Martin (librarian) via note or phone call.

Topeka Elementary welcomes a new 4th grade teacher. Welcome Miss Dues!

8/14/18 Westview School Corp. - This is an emergency notification test only. If you have any changes concerning notifications, please contact a building secretary.

8/9/18 - 1:50 pm - This is a test of our emergency notification system. Please do not respond. -R.M.

This afternoon we will be performing a test of our emergency notification system. You may have signed up last spring for texts, emails and phone calls. You may also receive notifications by downloading our app (search Westview School Indiana) in your app store on your smartphone or tablet. Don't forget to go to settings to select your buildings and allow push notifications which allow the app to send alerts on your phone.

Arrival and Dismissal Arrival No car thru-traffic on School Street - Buses and employee parking only. Students being dropped off will use Harrison Street and use the drop off zone. Dismissal Cars will line up in the west parking (School Street) lot as we have in the past. Buses will be loaded and dismissed first, followed by car riders, then walkers.

Mondays All Mondays begin 1/2 hour later than usual time. In the event of a 2 hour delay on a Monday, school will begin at 9:40 like any other 2 hour delay day. Dismissal on Mondays will be at regular dismissal time.

We will be testing out our new emergency notification system two weeks prior to the first day of school. Be on the lookout for calls, texts or emails.