December Newsletter
Westview School Corporation is on a 2 hour delay, Tuesday, November 28th, 2023.
Mid-term grades will be coming home with your student today.
November Newsletter
Fun at Parent/Teacher Conference night!!! A variety of activities were offered during conference time for the 5th/6th grade students who attended. A bowling math station, a reading balloon toss, a bookmark craft station, and a face painting station entertained the students while parents met with teachers. Each 5th/6th grade student who participated was entered into a door prize drawing for four educationally themed baskets. In addition, as the parents visited the cafeteria for a slideshow and paperwork, each 5th/6th grade student who attended received a token for a free taco from Lapito's Taco Truck, located on site for the two evenings. A big thank you to all who joined us!
Fall break is Thursday and Friday, October 19 and 20. Enjoy the days off! School is back on Monday, October 23, 2023.
Even though we celebrate working for this wonderful lady every day, we couldn't wait until Monday to celebrate Bosses Day!! Thank you for being the best of the best Juli Leeper
October Newsletter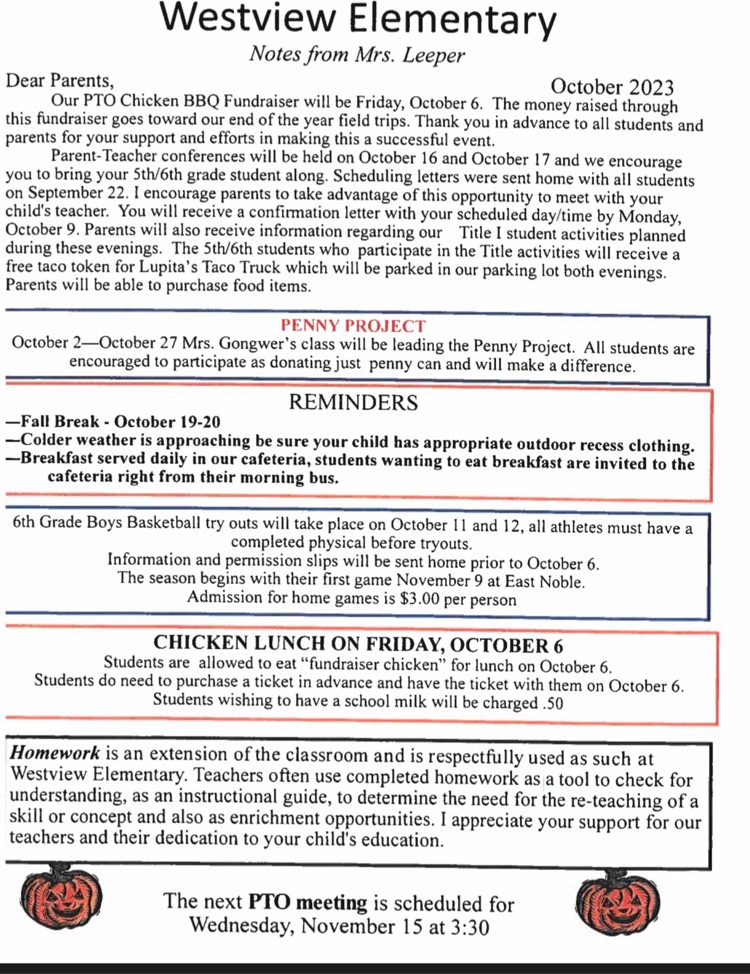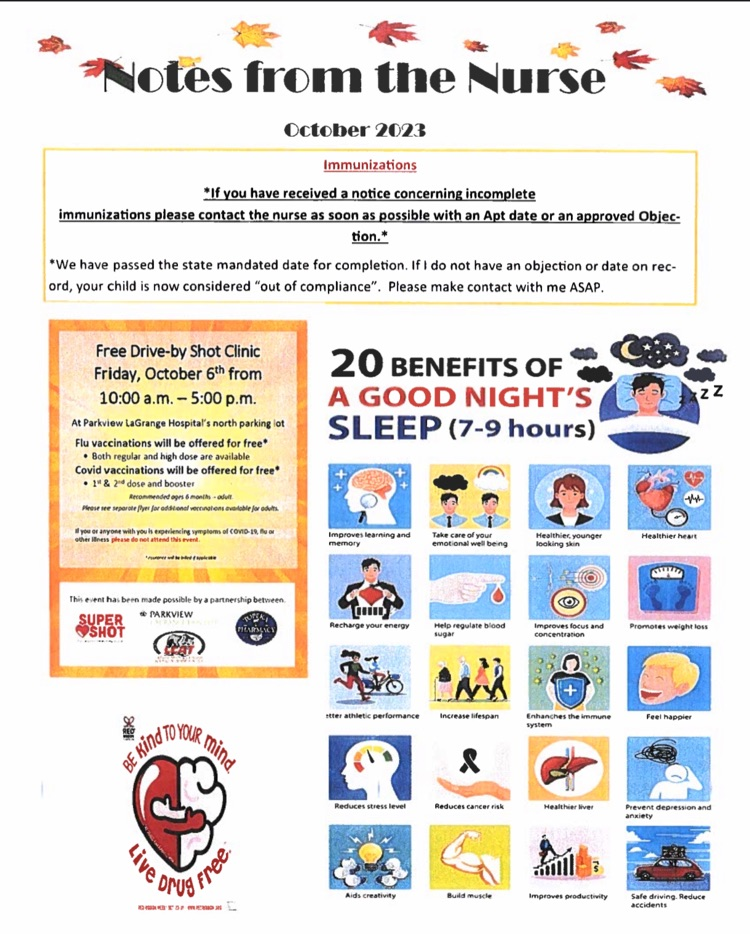 Important upcoming event
Mid-Term Grades will be coming home today with your student.
Westview Staff and their families were treated to a picnic on August 25th to celebrate the new school year. Thank you to the sponsors, Blue Gate Restaurant and Shipshewana Trading Place. Catering was provided by Smokin Guns BBQ, and Blue Gate Restaurant. We love serving our Westview community!
Rolling into the new school years....making dreams come true
Did you know Westview has an app? Download the Westview School app today from Google Play or the Apple App Store. Get notifications, stay up to date with event calendars, and find other information all from your phone.
Registration is now open for all students planning to attend Westview School Corporation for the 2023-24 school year. Westview has online registration available for all returning students. You may also stop by your student's school building to register in person. All new students need to register in person at the school building they plan to attend. Office hours and the link for online registration can be found at our website
www.westview.k12.in.us/page/student-enrollment
Today is the last day of the 2022-23 school year. We hope you all enjoy your summer, and we will see you on August 10th!
This is a friendly reminder that Westview is scheduled for a staff Professional Development Day on Thursday, May 18th. Please take note that students will not have classes on that day.
We love our amazing Nurses of Westview School Corporation on this National School Nurses Day! Your hard work and dedication are truly appreciated.
Meals of Hope Reminder.. "Just a reminder for families that might be in need for the summer meal delivery program. Call the number on the flier to get signed up or call the school with any questions"
Westview Girls Soccer Camp! Open to Grades 1st-6th June 13-15th
USDA meal programs for children operate all summer. To find the nearest summer meal site, call 211 or text 'Summer Meals' (English) or 'Verano' (Spanish) to 914-342-7744. Households in need of assistance any time of the year can call the USDA National Hunger Hotline at 866-3-HUNGRY to speak with a representative who will find resources, such as summer meal sites, food banks, and other nearby social services.