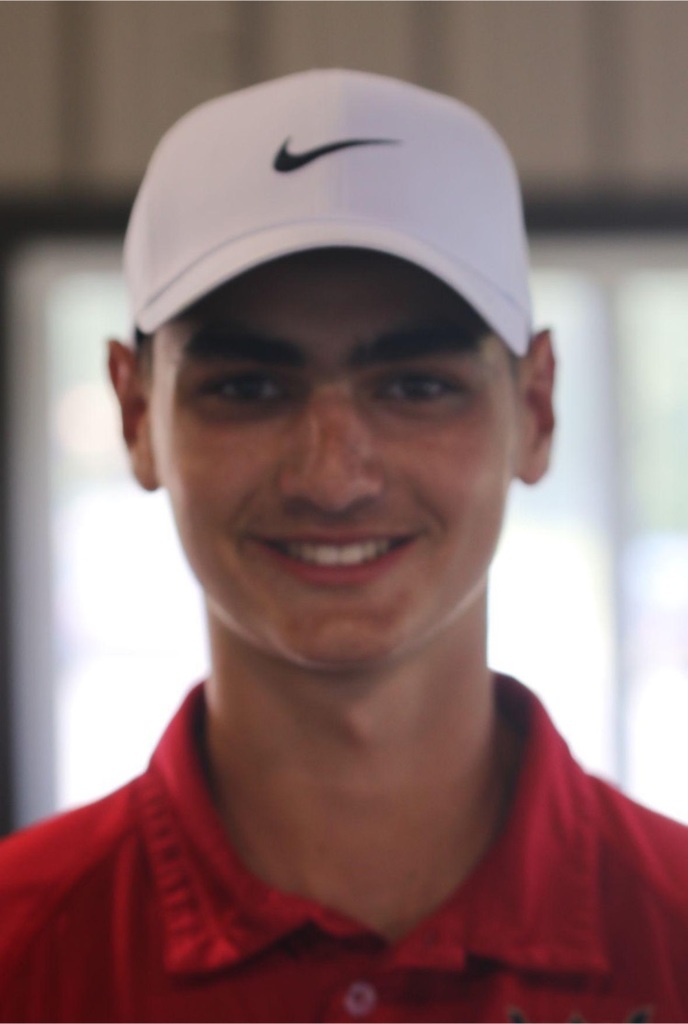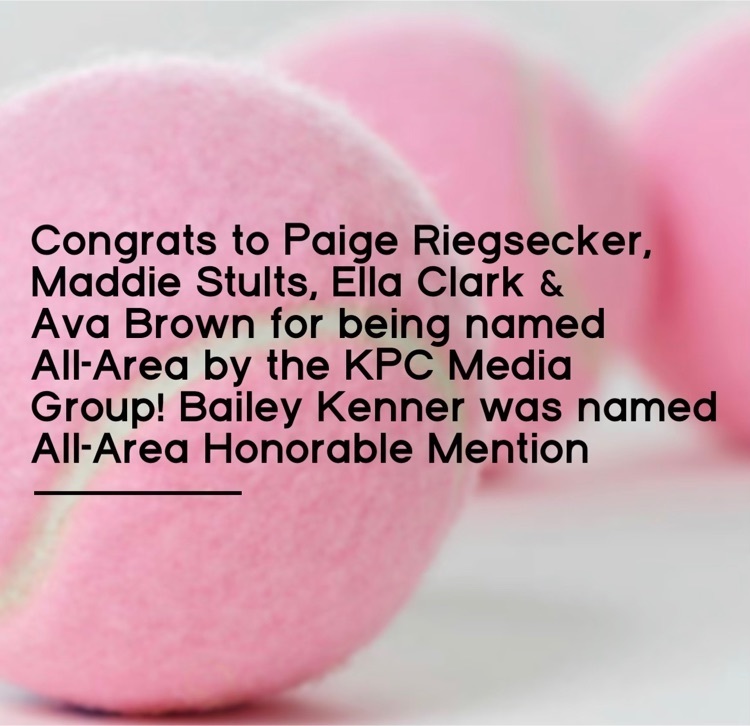 Thank you to Carrie Clark and Megan Ponce for hosting Tennis camp for our future tennis players! Great turnout!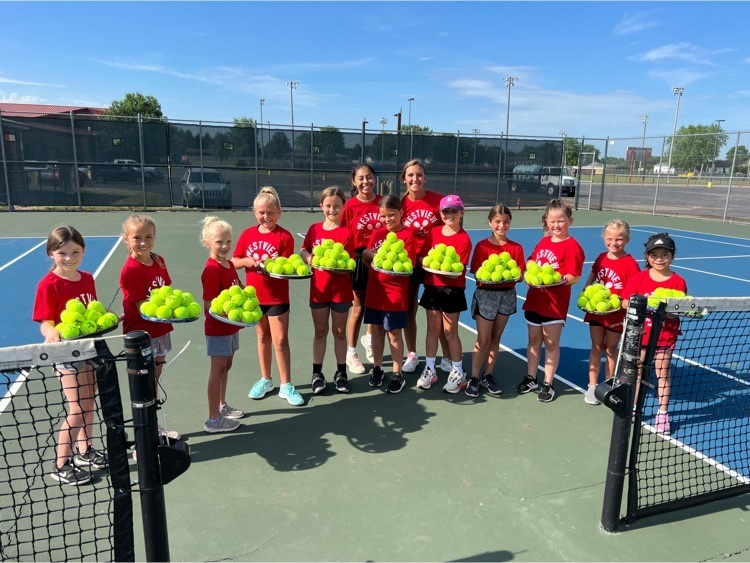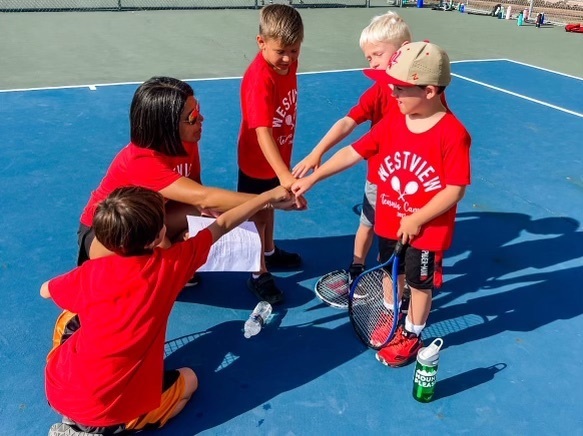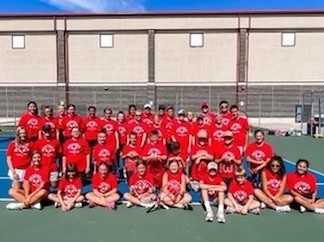 The 8th graders have ups! (Plus, a cool evening photo of the Kennedy Center) 😊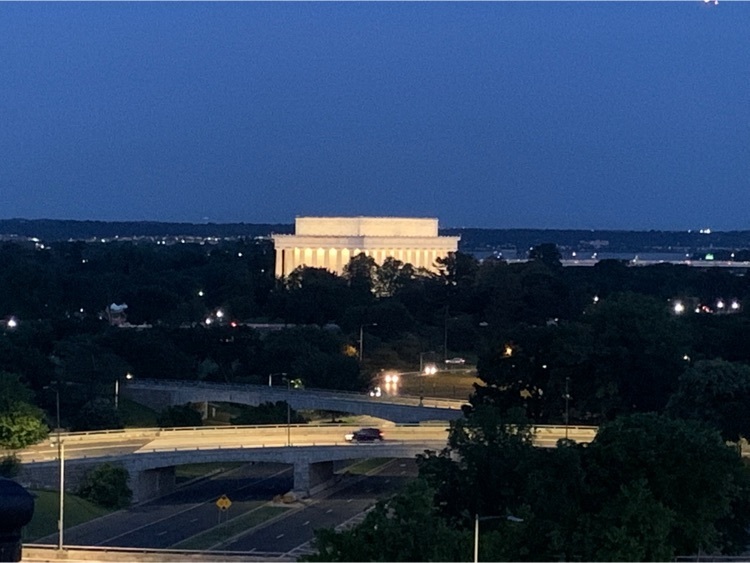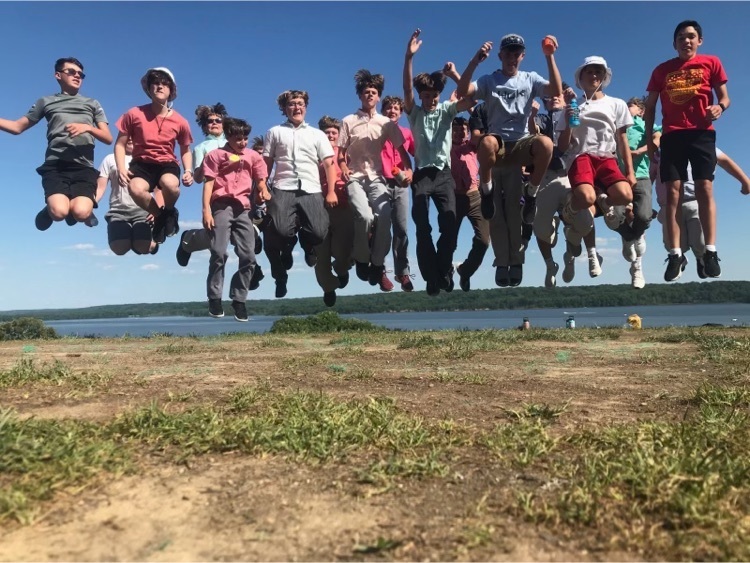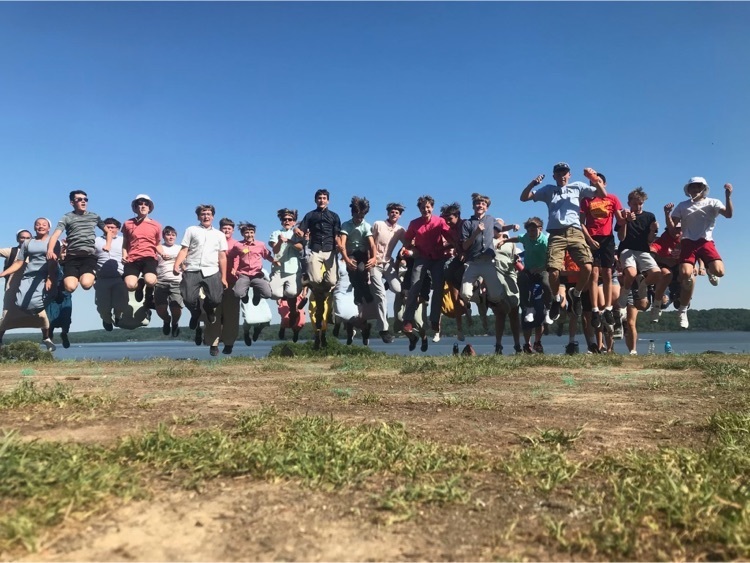 Learning history where it happened! Special thanks to the sponsors of the 8th grade DC trip Mrs. Heather Eash and Mr. Don Williams, and to the additional chaperones- Mrs. Kauffman and Mr. Bontrager.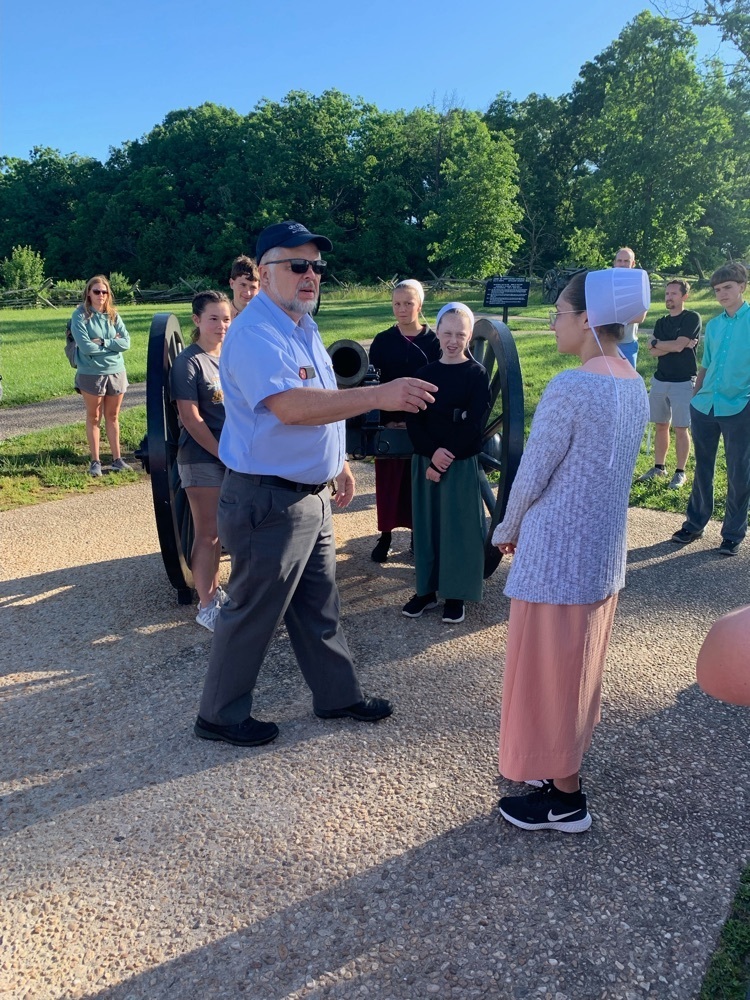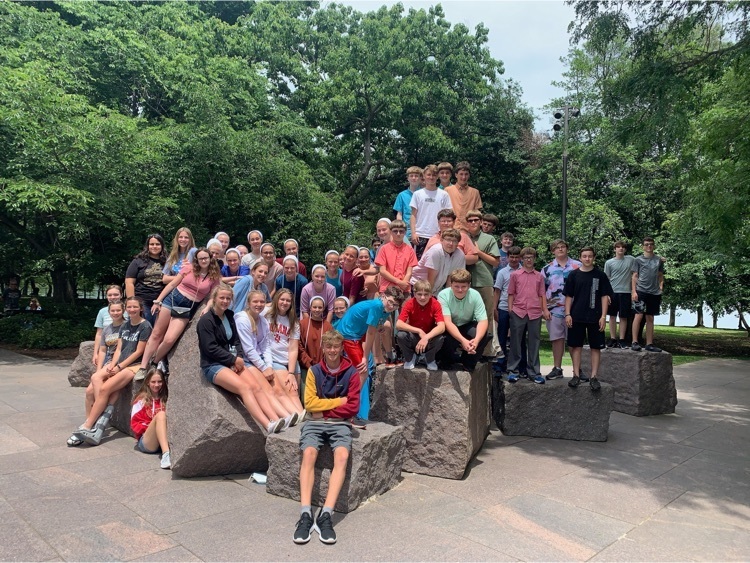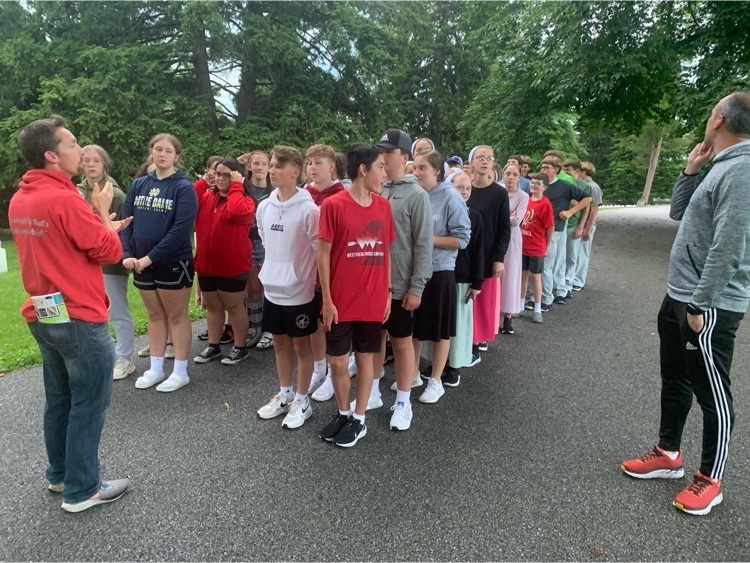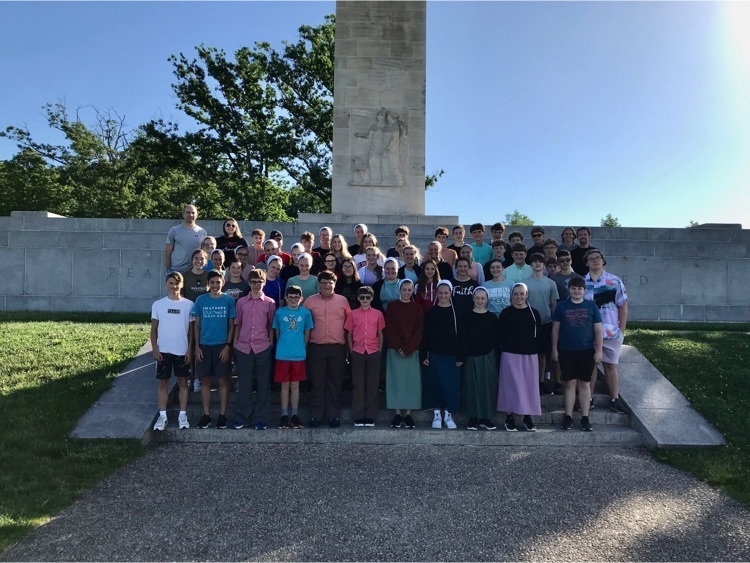 Huge shoutout to the girls' softball team for bringing home the Sectional hardware! Well done Warriors!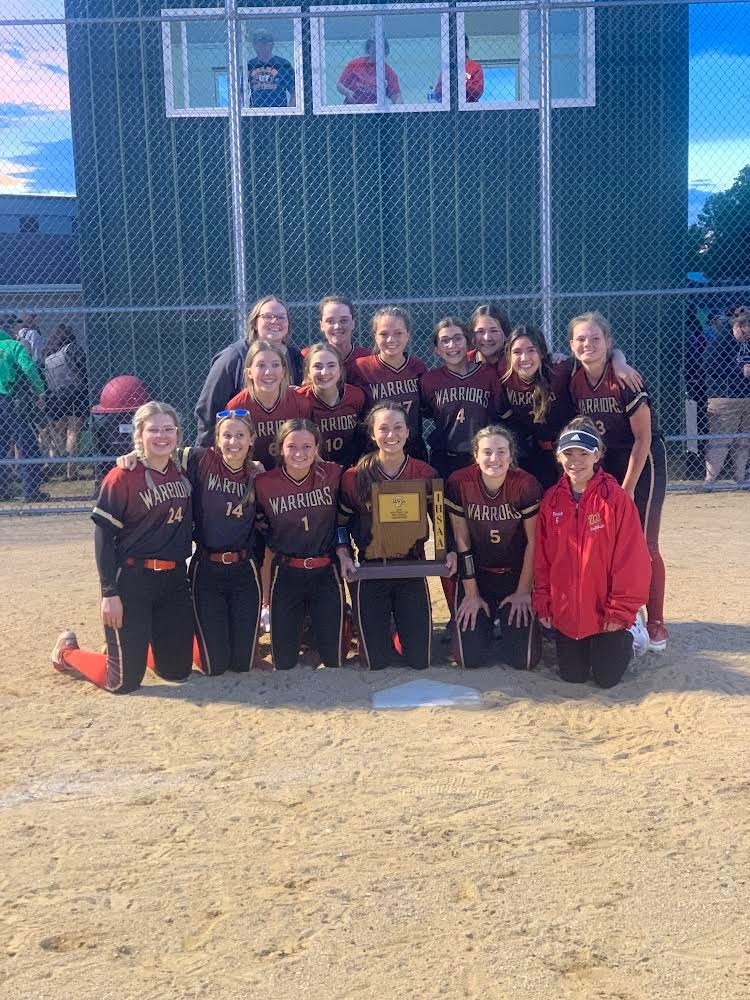 Congratulations to the Junior High Citizens of the Year: Brett Springer, Lanita Mast, Doretta Fry ad Noah Bontrager. These students were selected by their teachers for possessing the qualities of integrity, leadership, honesty and trustworthiness.

That's a wrap, Warriors! Have a GREAT summer!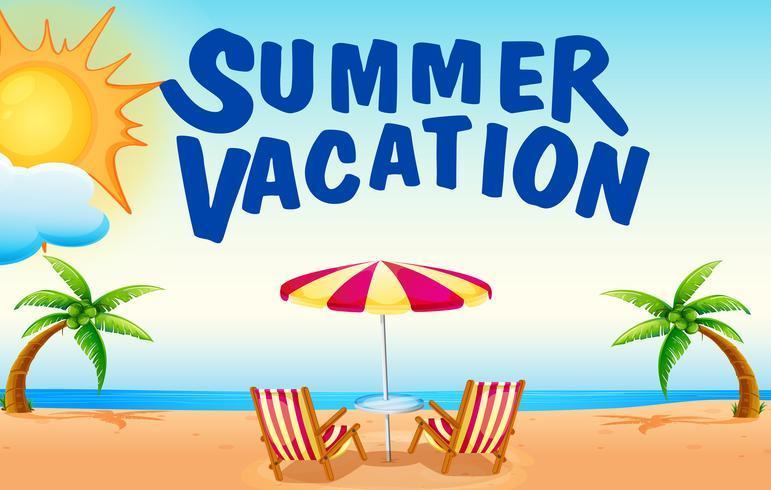 The Indiana State Middle School Track and Field Meet took place on Saturday in Terre Haute. Over 100 schools participated and the Westview boys track team placed 5th overall with 34 points! The top place for the boys was Noah Bontrager WINNING THE STATE MEET in the 1600 run, placing second in the 800 meter run with a new school record time of 2:05.64, and placing 9th with his 4x400 relay team also consisting of Austin Schlabach, Dallas Yoder and Bentley Ryall. Also placing for the Westview boys and receiving All State recognition were Milan Miller in pole vault (4th place), and the 4x800 relay team of Kaine Reinhold, Carson Niccum, Derek Yoder and Bentley Ryall (6th place). The Westview girls Track and Field team also participated. Running a season personal best was the girls 4x800 relay team of Jasmine Litton, Merrill Warrener, Morgan Grossman, and Erica Lambright (10:56.14). Also participating was Gloria Miller in the pole vault. Way to go, Warriors!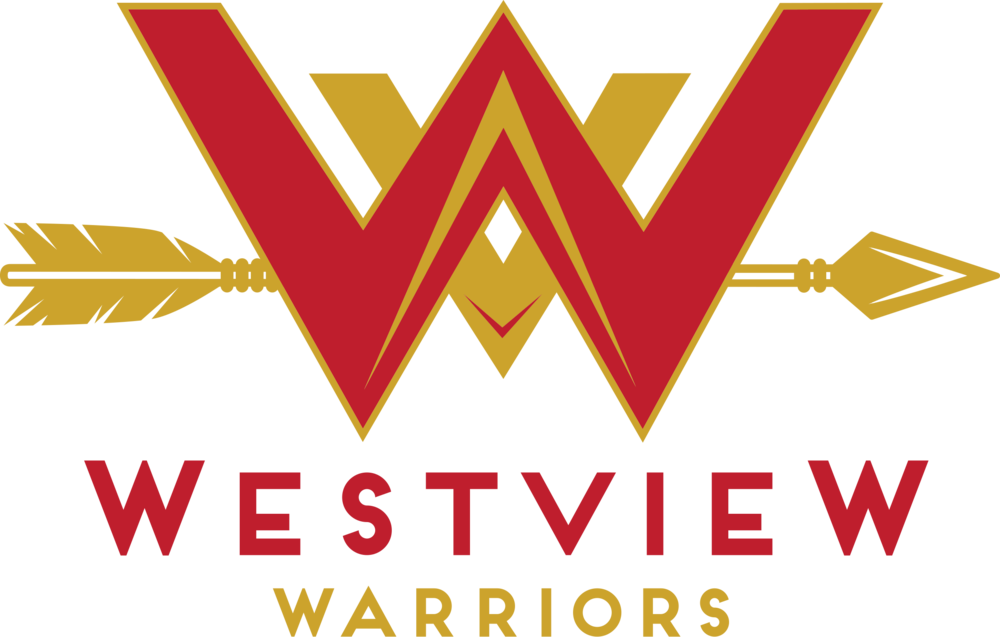 Congratulations to the 800m SECTIONAL WINNER, Lyndon Miller! Lyndon will also compete in the high jump at Regionals, as he qualified with a 2nd place sectional jump! #WarriorPride #GoLyndon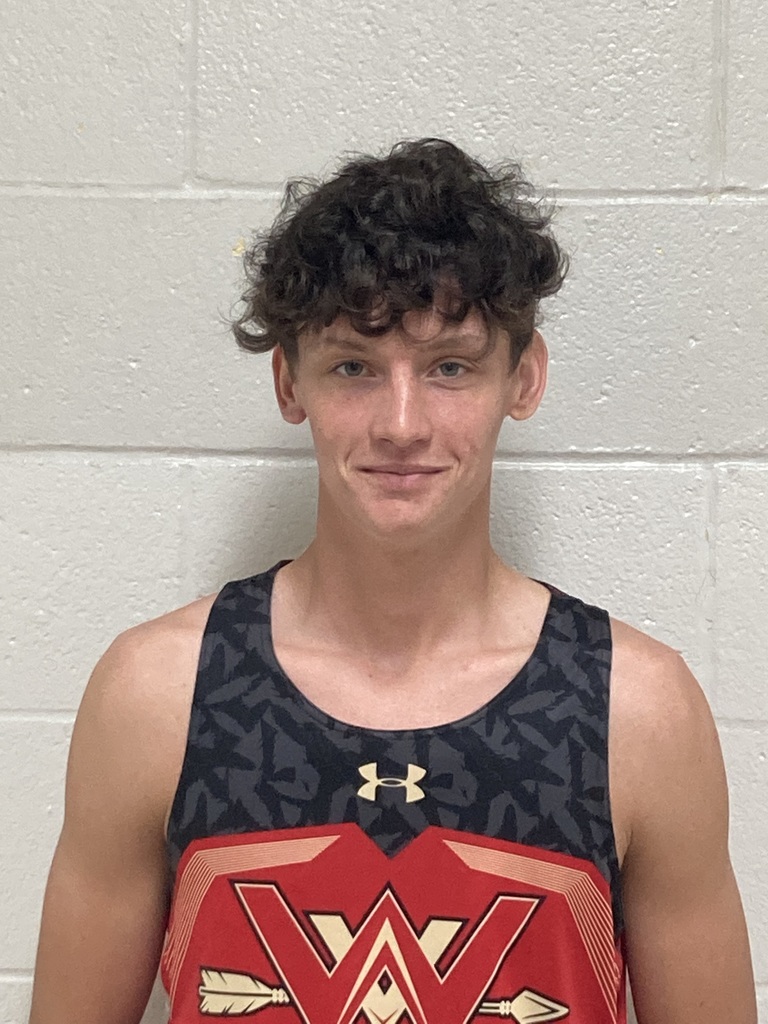 GIRLS TENNIS SECTIONAL CHAMPIONS!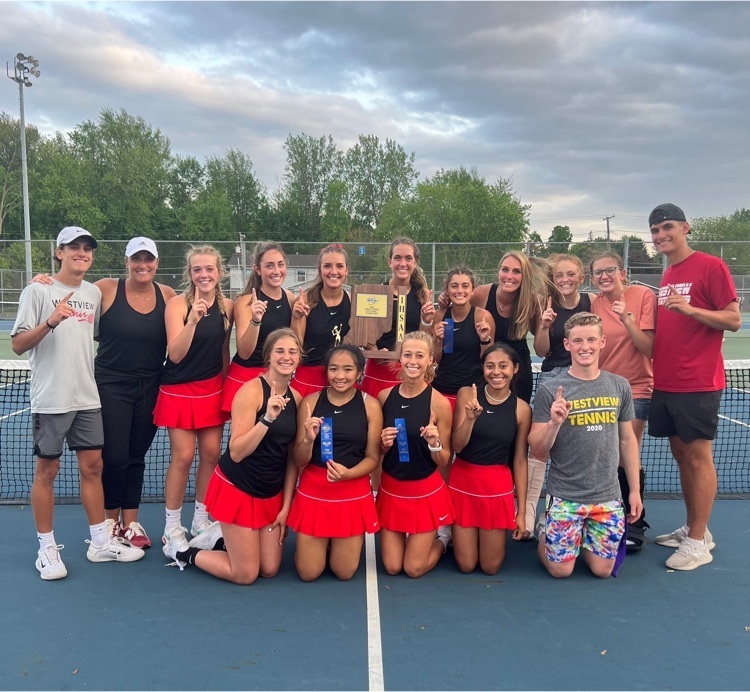 A HUGE shoutout to junior, Lucy Rensberger! She won the sectional in BOTH shot put and discus AND broke the school record (discus) with a throw of 127'5". WAY TO GO, LUCY!!!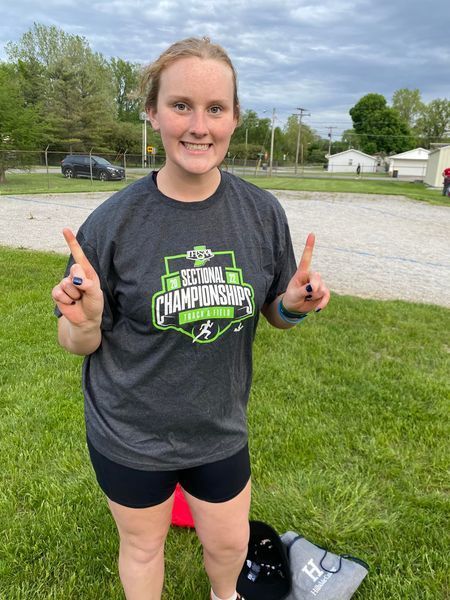 Congratulations to the JH golf team, and Coach Cassidy Roush, on being JH CONFERENCE CHAMPIONS!

Congratulations to our NECC CHAMPS!! #sandlotwarriors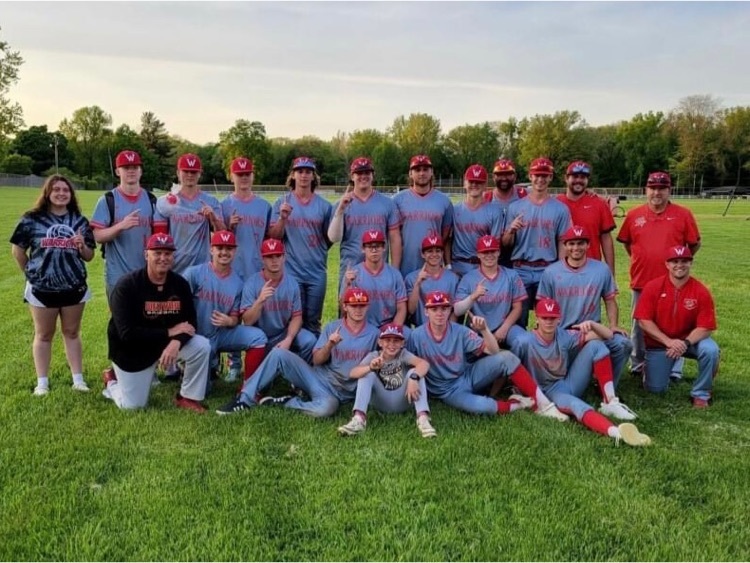 A reminder to students and parents.....the last day for the after school shuttle bus will be this Friday, May 20.

For the 11th consecutive year, the junior high boys are NECC champions! Congratulations to all of you on a job well done. ⭐️⭐️⭐️⭐️⭐️⭐️⭐️⭐️⭐️⭐️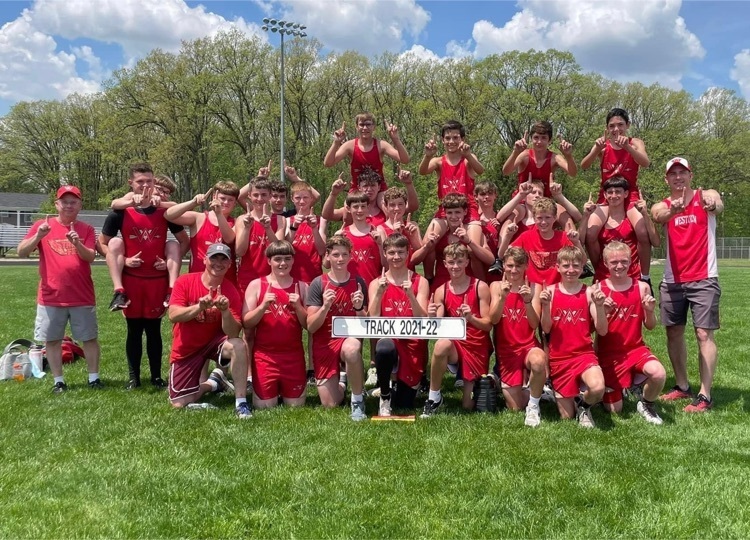 The Westview Junior High Music Department proudly presents Annie Jr. on Friday, June 10th at Westview Jr-Sr High School. The show starts at 7:00 pm. Tickets are $6 and can be purchased at the door the night of the show. Junior musicals are shorter versions of the original and are written for middle school performers. We look forward to seeing our junior high students shine on the stage in this summer production!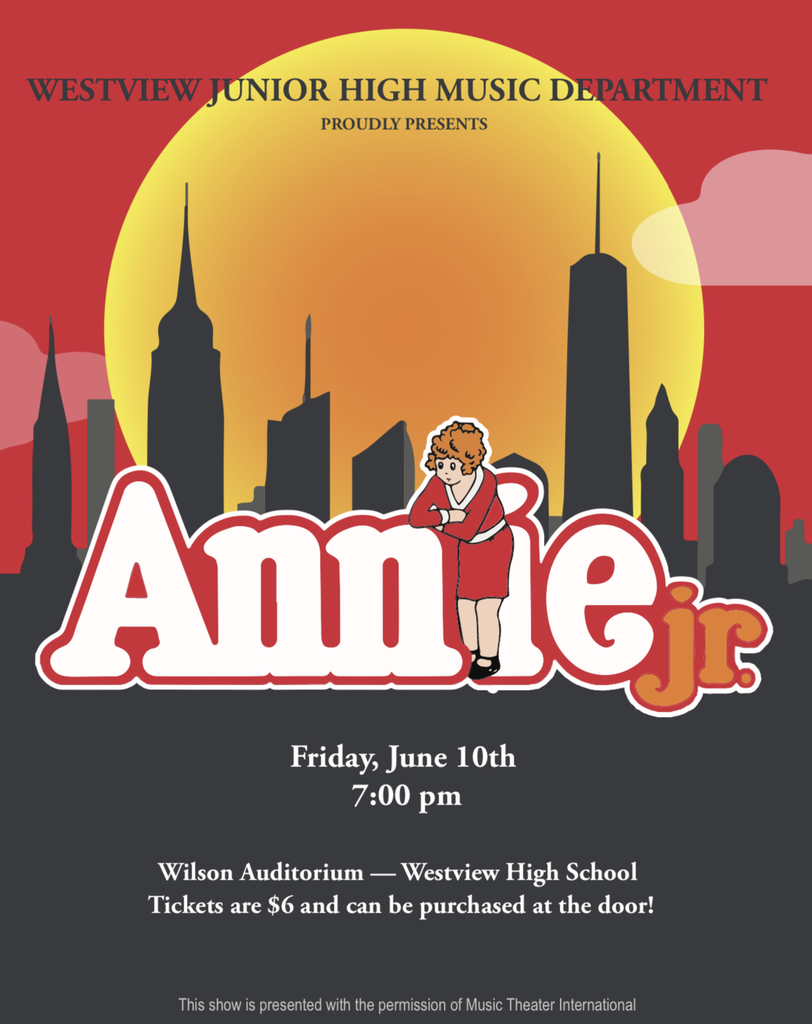 Please join us as we celebrate our 8th graders at the annual Promotion Ceremony! When: Tuesday, May 24, 2022 (last day of school) When: 1:30pm.....doors will open at 1:00pm. Where: Main Gym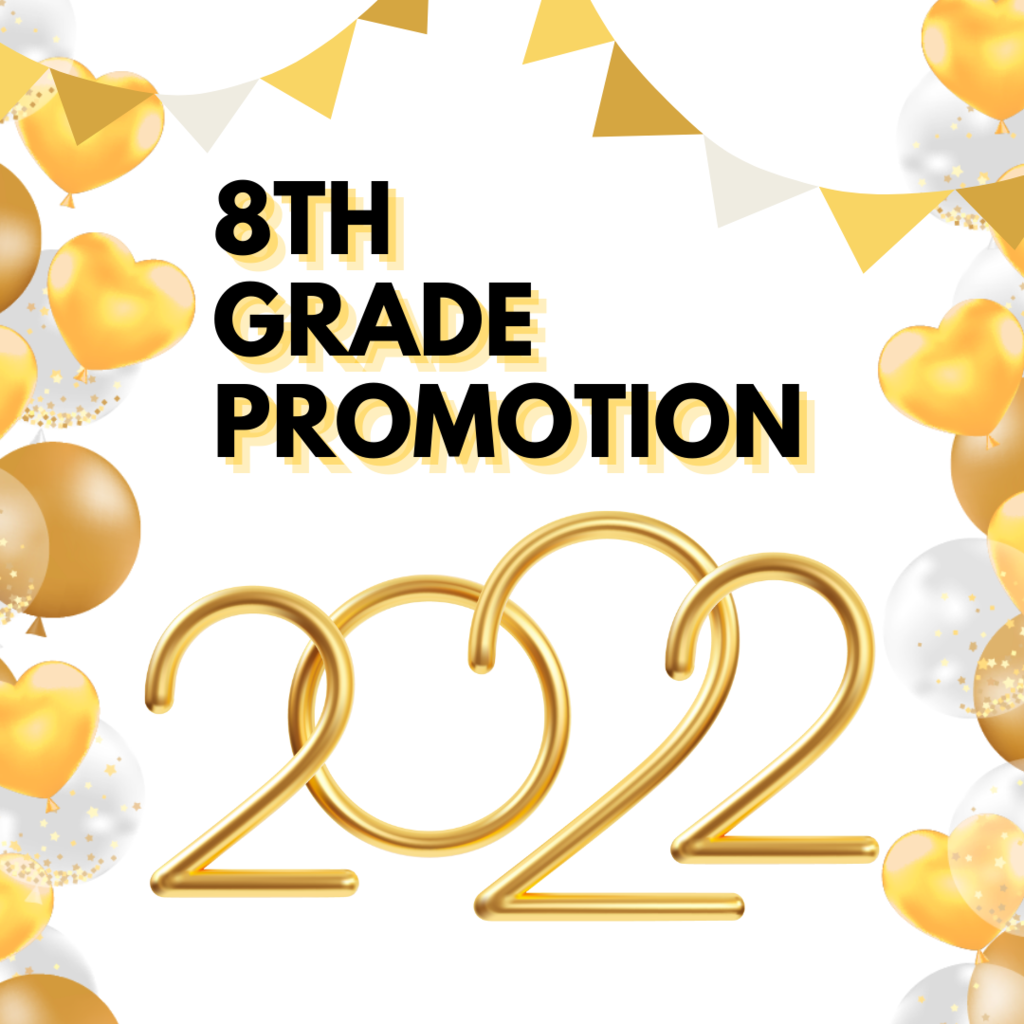 Congratulations to seniors Hunter Porter and Drew Walker who were crowned prom King and Queen along with the junior class Prince and Princess, Caden Suddarth & Paige Schwartz. A special thank you to the prom committee and junior class sponsors, Mrs. VonGunten and Mrs. Wilson.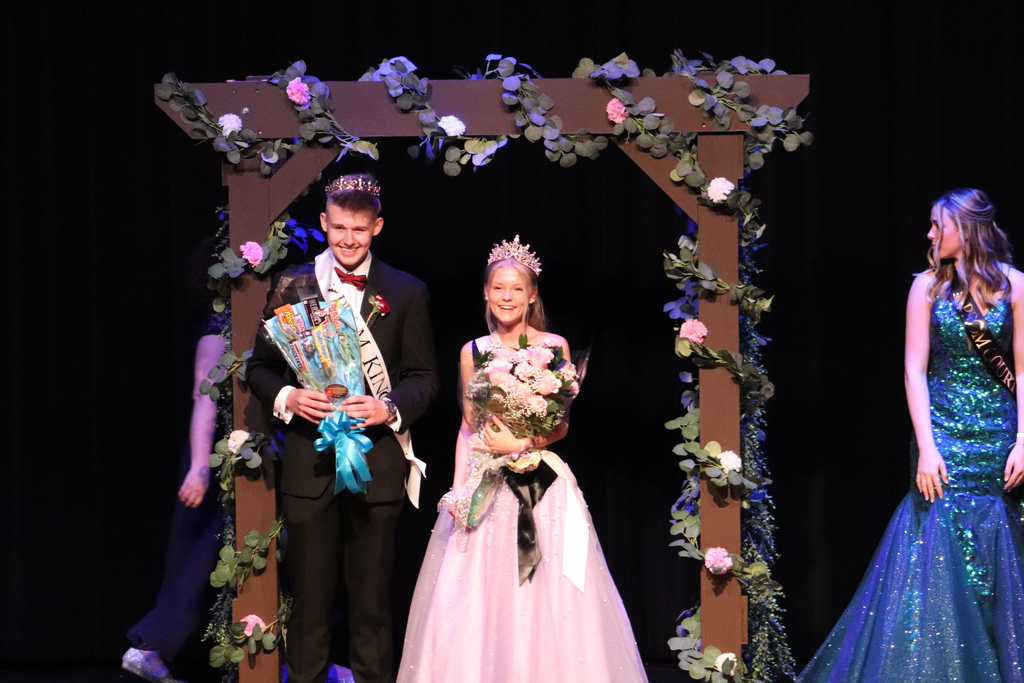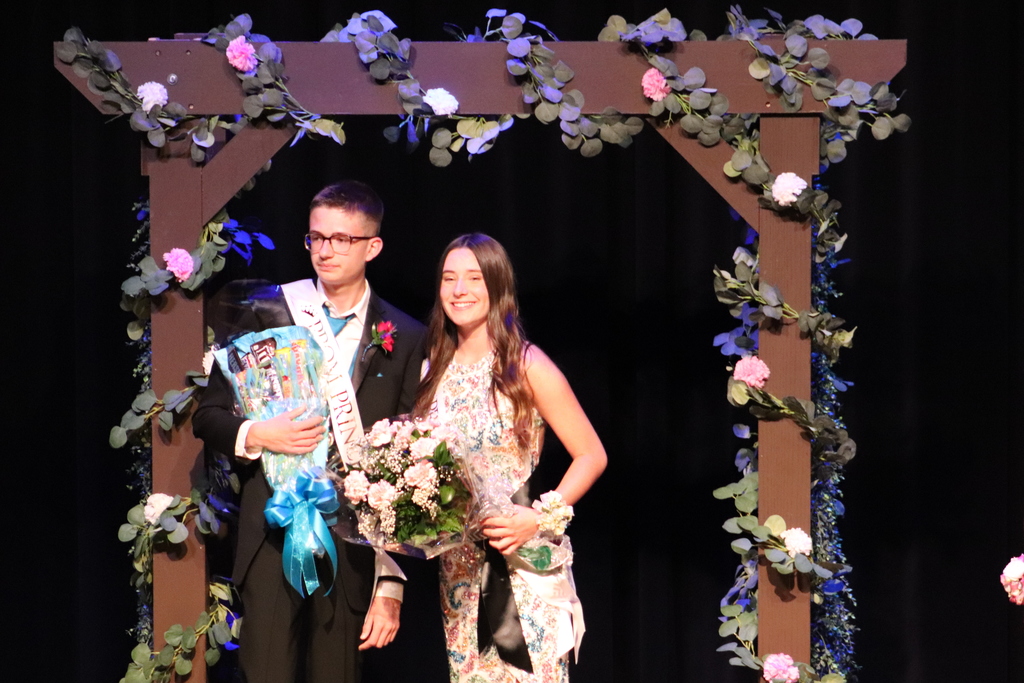 He did it again!! On Thursday evening, Noah Bontrager set a school record in the 800m with a time of 2:07.93, breaking the old record of 2:09.39. CONGRATS, NOAH!