GIRLS TENNIS SECTIONAL CHAMPIONS!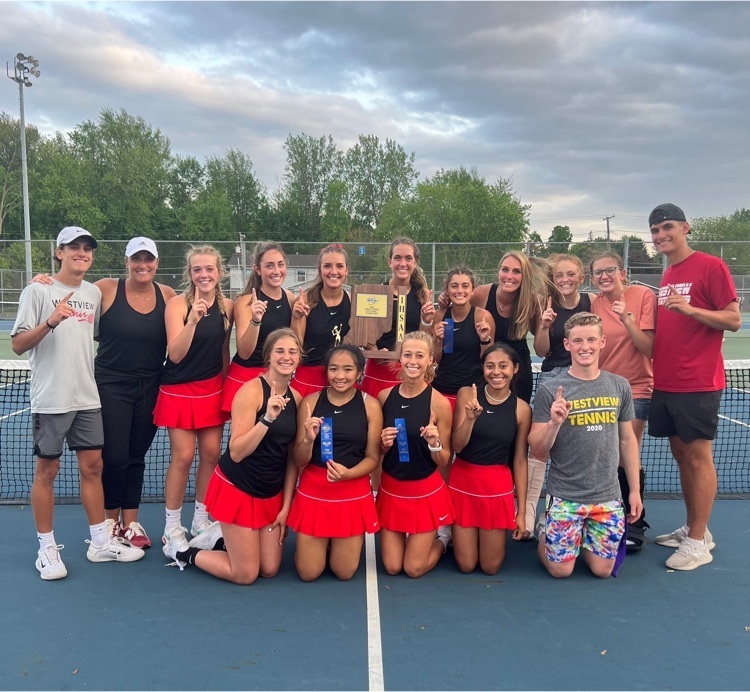 A HUGE shoutout to junior, Lucy Rensberger! She won the sectional in BOTH shot put and discus AND broke the school record (discus) with a throw of 127'5". WAY TO GO, LUCY!!!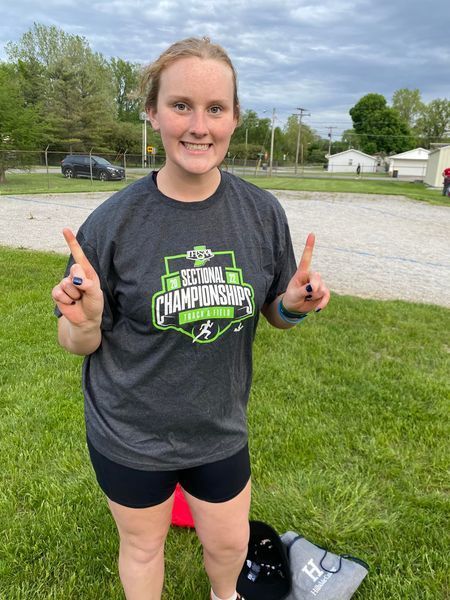 Congratulations to the JH golf team, and Coach Cassidy Roush, on being JH CONFERENCE CHAMPIONS!

Congratulations to our NECC CHAMPS!! #sandlotwarriors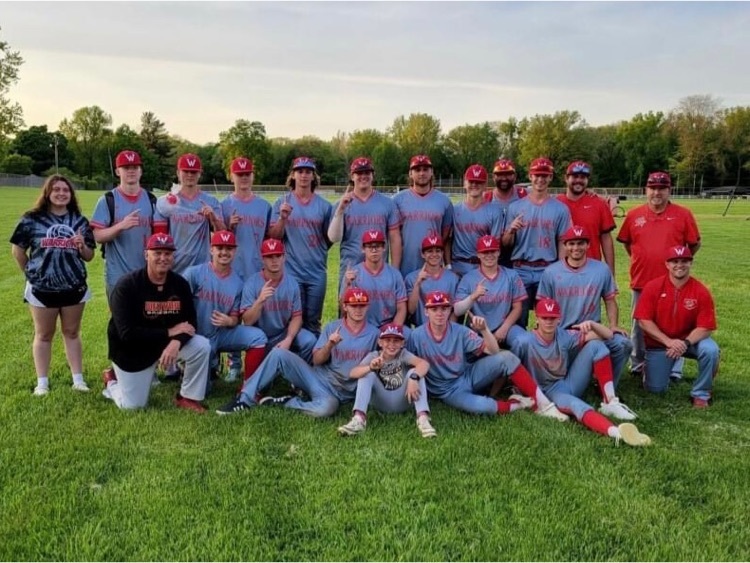 A reminder to students and parents.....the last day for the after school shuttle bus will be this Friday, May 20.

For the 11th consecutive year, the junior high boys are NECC champions! Congratulations to all of you on a job well done. ⭐️⭐️⭐️⭐️⭐️⭐️⭐️⭐️⭐️⭐️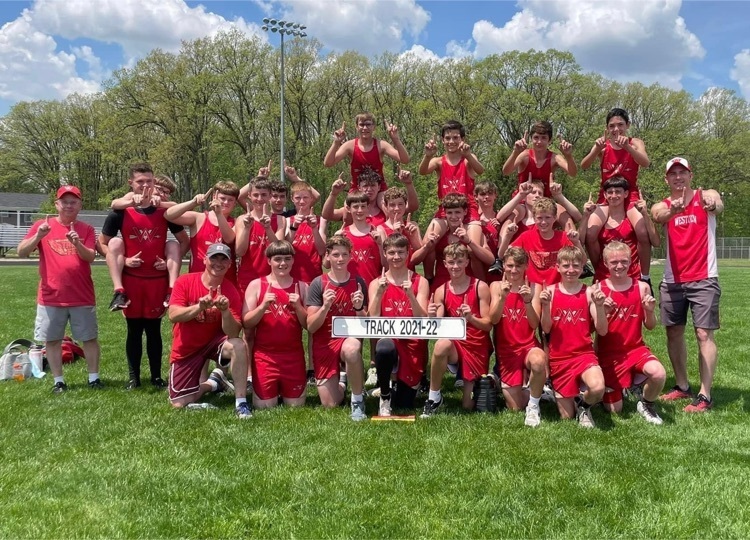 The Westview Junior High Music Department proudly presents Annie Jr. on Friday, June 10th at Westview Jr-Sr High School. The show starts at 7:00 pm. Tickets are $6 and can be purchased at the door the night of the show. Junior musicals are shorter versions of the original and are written for middle school performers. We look forward to seeing our junior high students shine on the stage in this summer production!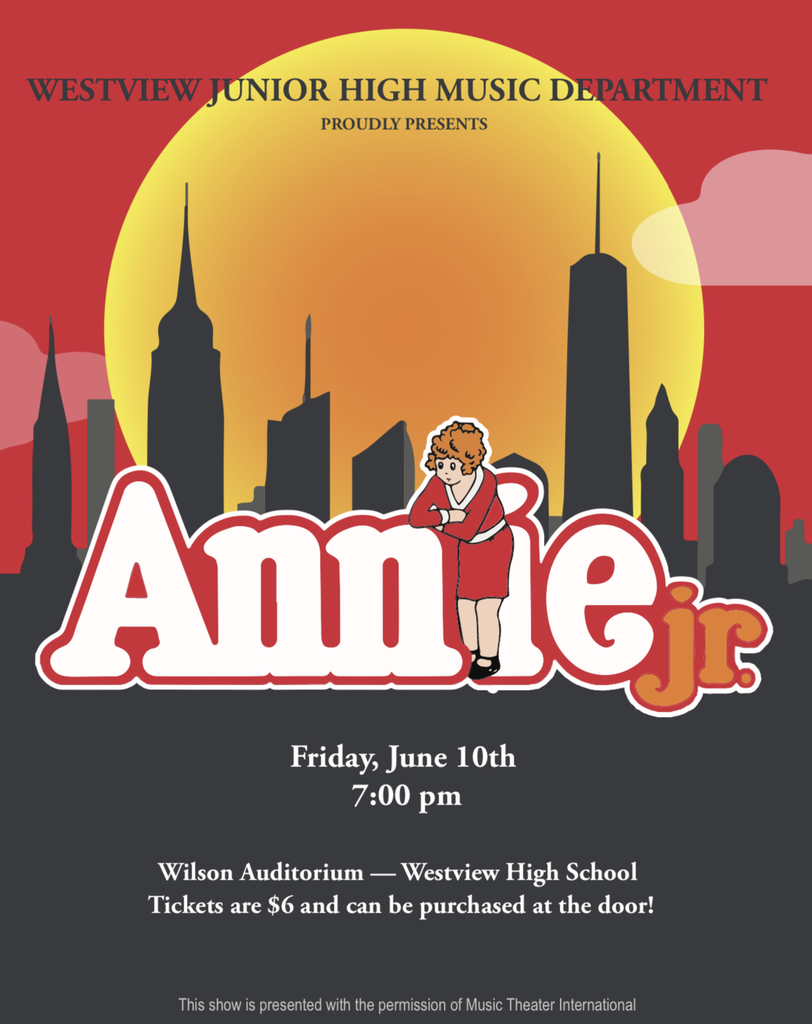 Please join us as we celebrate our 8th graders at the annual Promotion Ceremony! When: Tuesday, May 24, 2022 (last day of school) When: 1:30pm.....doors will open at 1:00pm. Where: Main Gym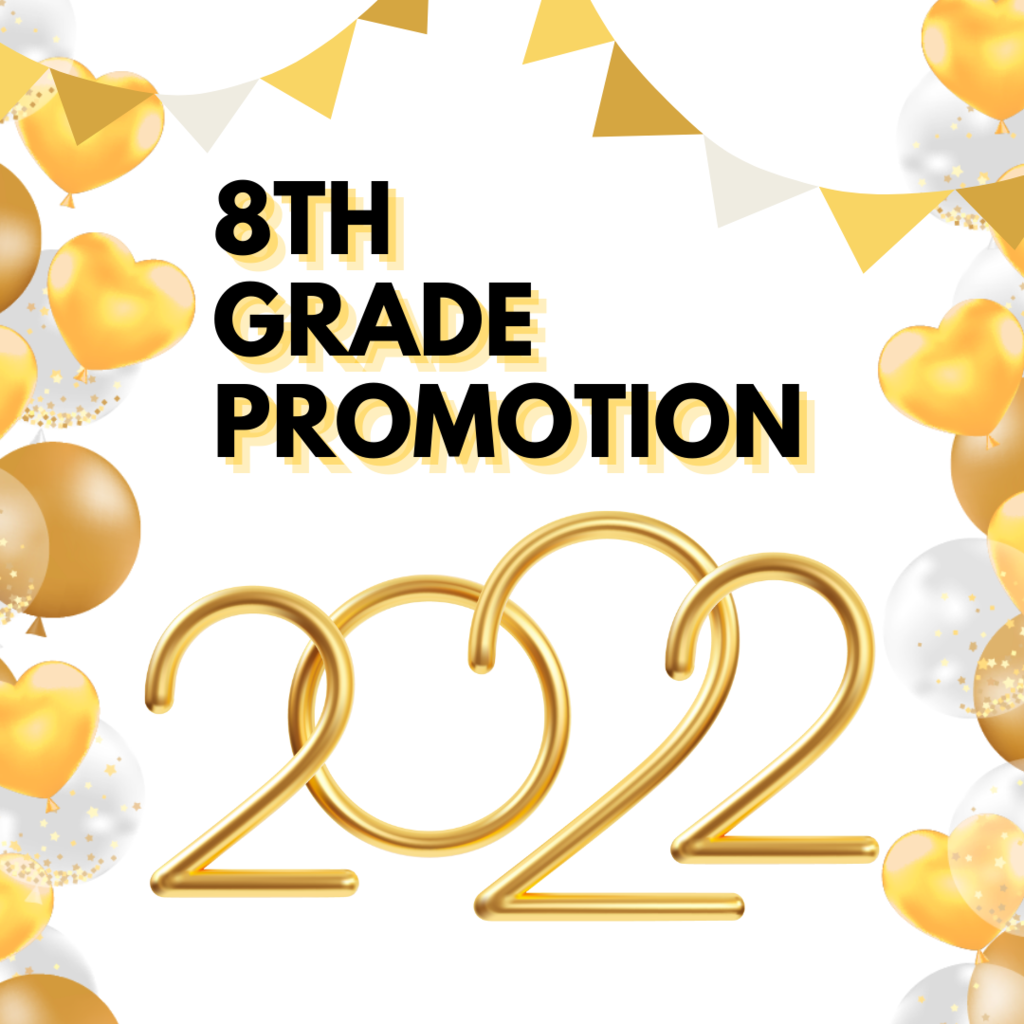 Congratulations to seniors Hunter Porter and Drew Walker who were crowned prom King and Queen along with the junior class Prince and Princess, Caden Suddarth & Paige Schwartz. A special thank you to the prom committee and junior class sponsors, Mrs. VonGunten and Mrs. Wilson.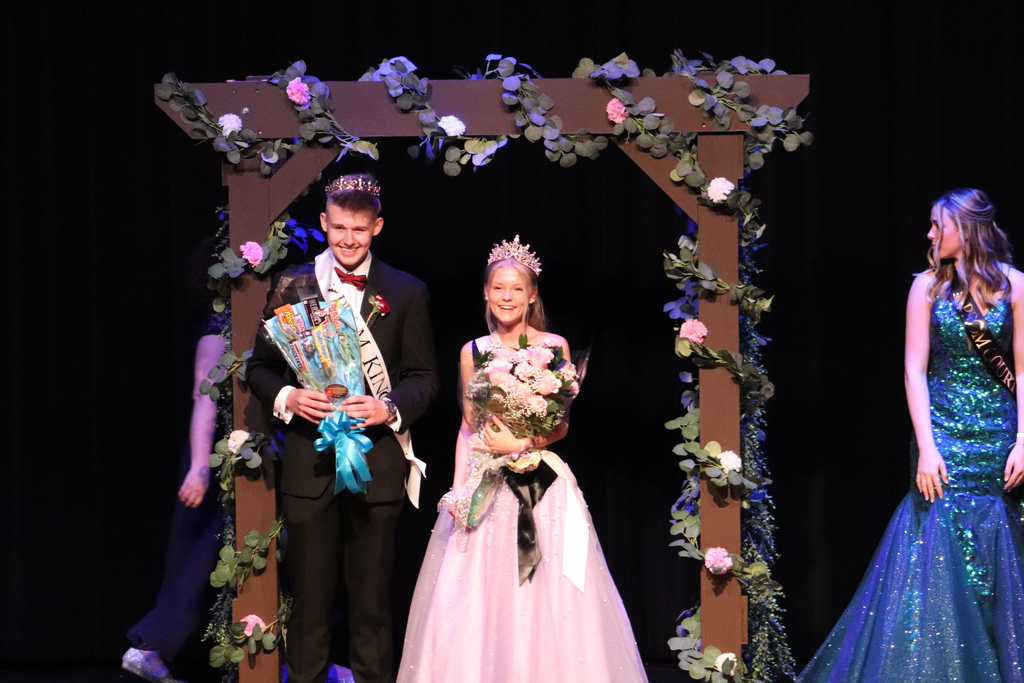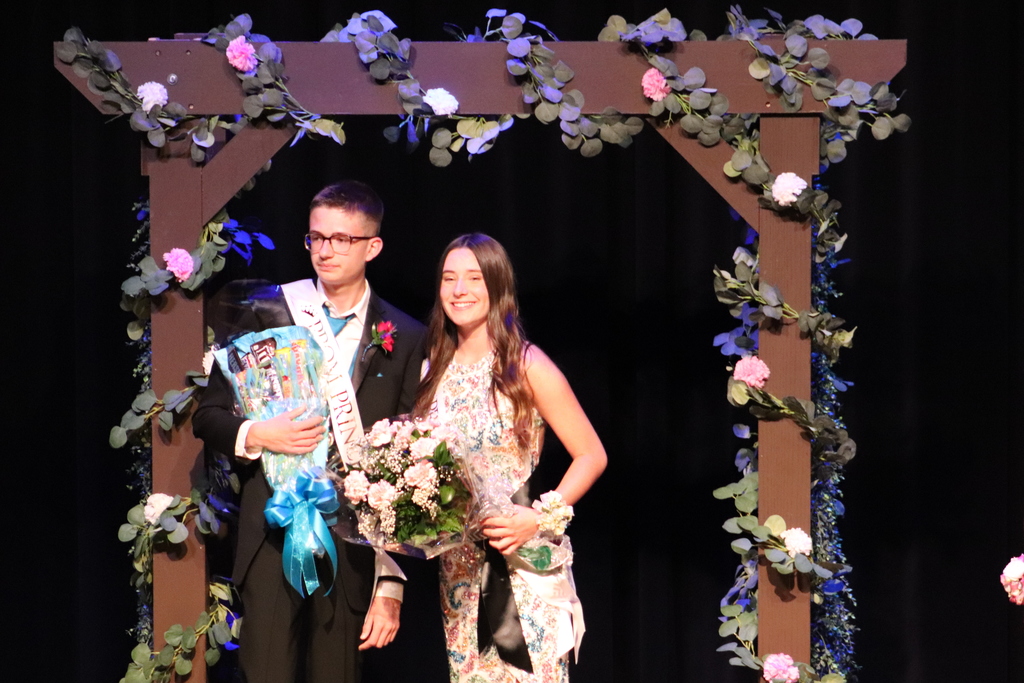 He did it again!! On Thursday evening, Noah Bontrager set a school record in the 800m with a time of 2:07.93, breaking the old record of 2:09.39. CONGRATS, NOAH!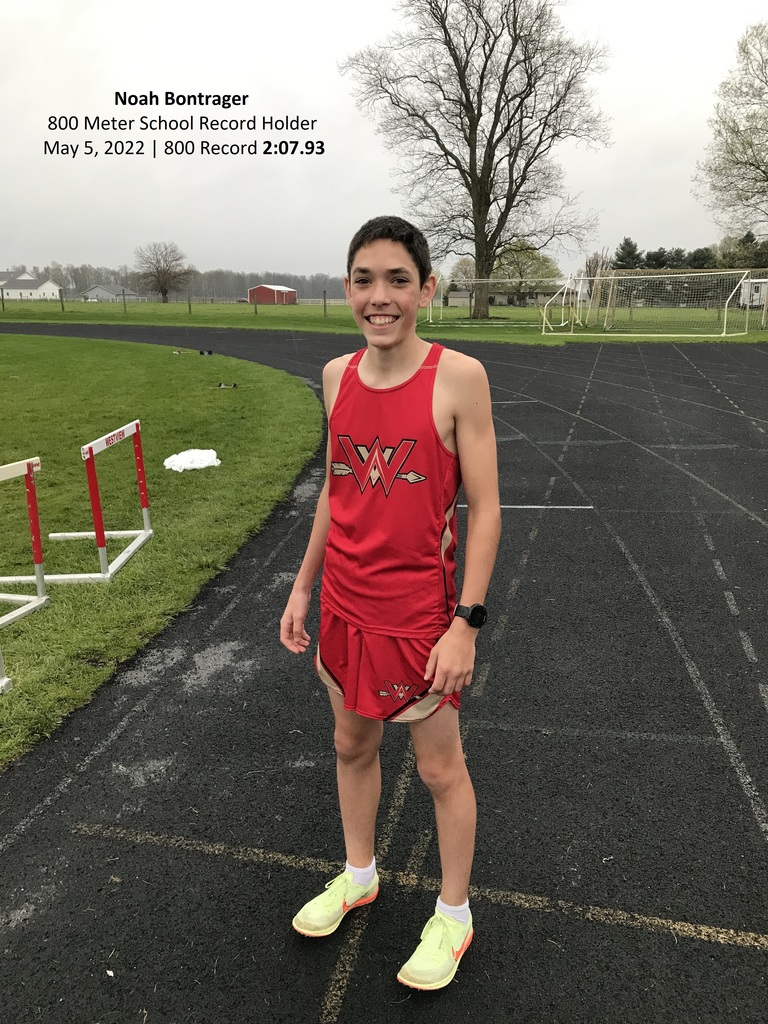 CONGRATS to Westview 8th grader, NOAH BONTRAGER, who set a school record Moday night in the 1600m with a time of 4:39.16. The previous record time was 4:41. #WarriorPride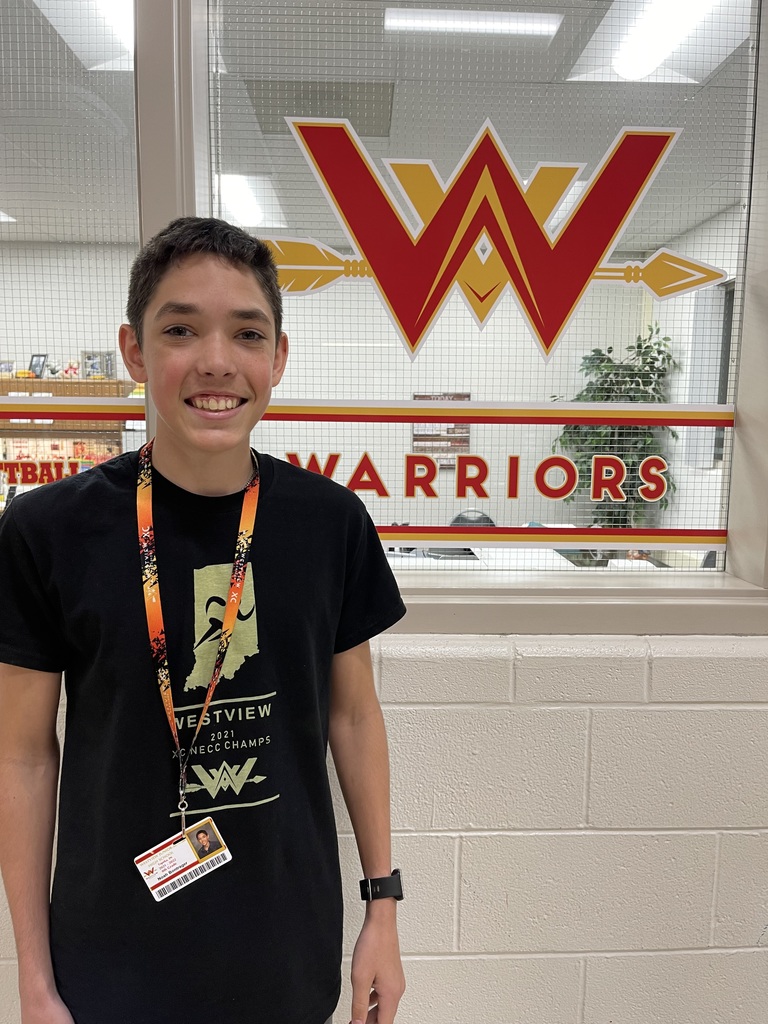 IT'S TEACHER APPRECIATION WEEK!!!! Be sure to thank a teacher and let them know how much you appreciate them.

Our spring play, "Vintage Hitchcock: a Live Radio Play by Joe Landry", will be performed Friday and Saturday at 7:00 pm and Sunday at 2:30pm in the Wilson Auditorium. Tickets are $5, they can be purchased at the door.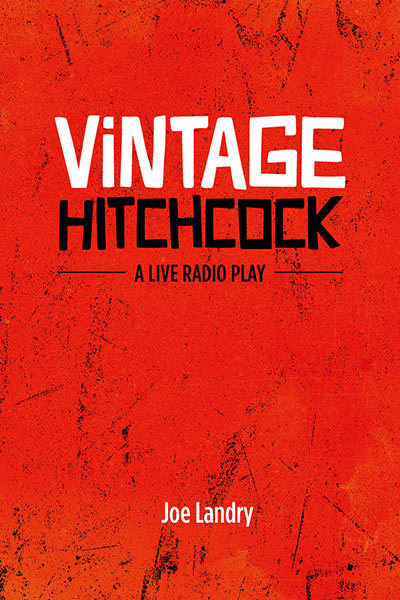 Way to go, Class Act Warriors of the week!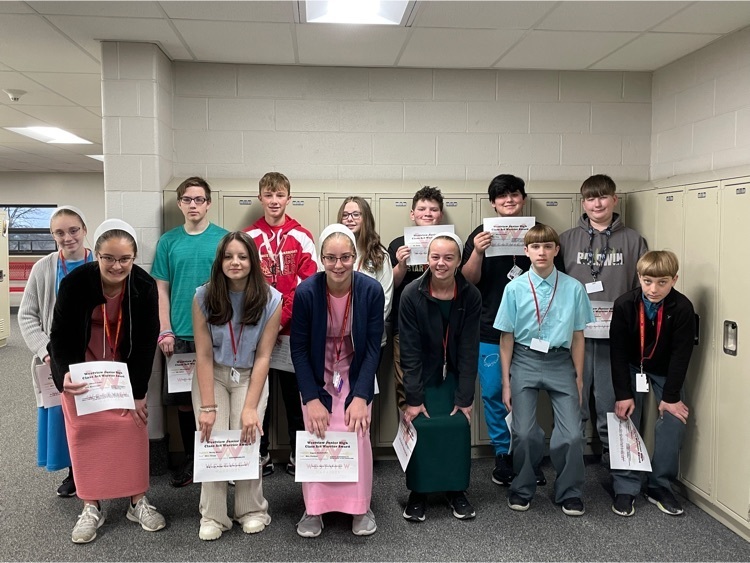 All seniors will receive a "Basic Car Maintenance" lesson from principal, Mr. Cory, during their College and Career Readiness class. Be sure to ask your senior what he/she learned! #HandsOnLearning #RealWorldLessons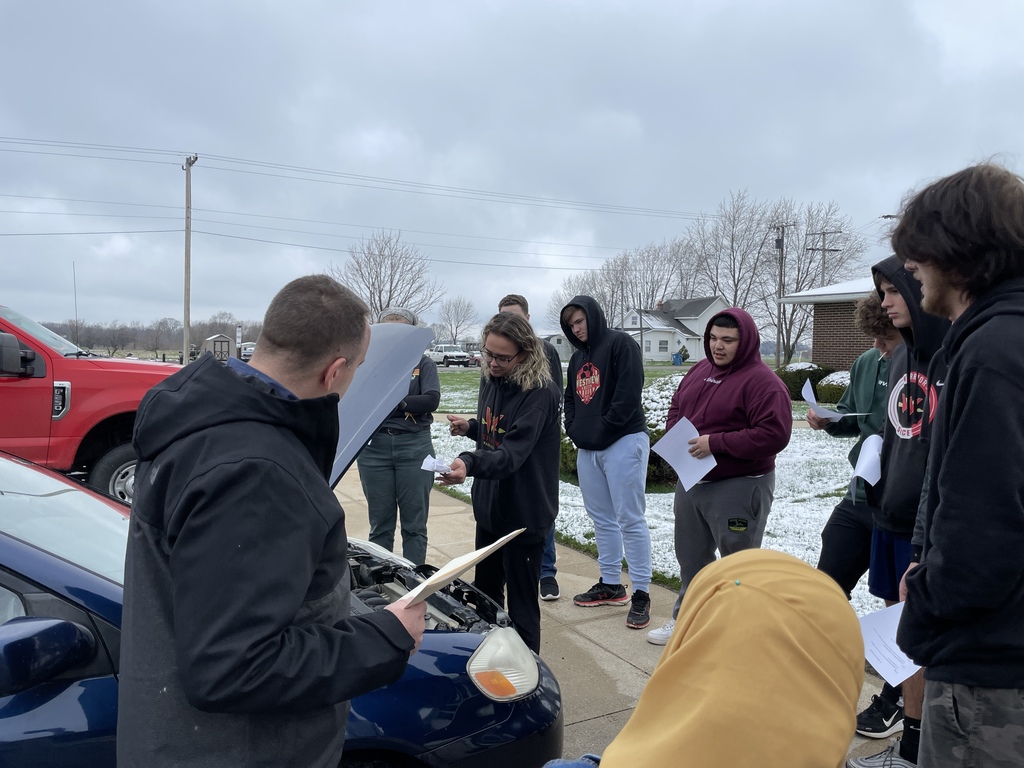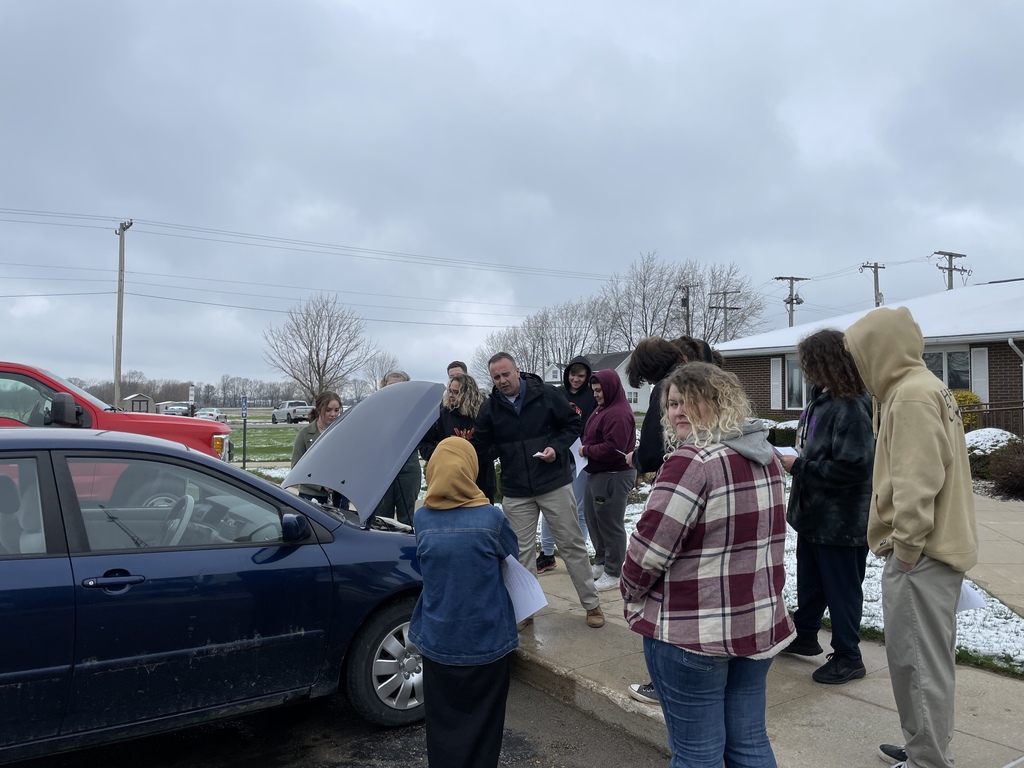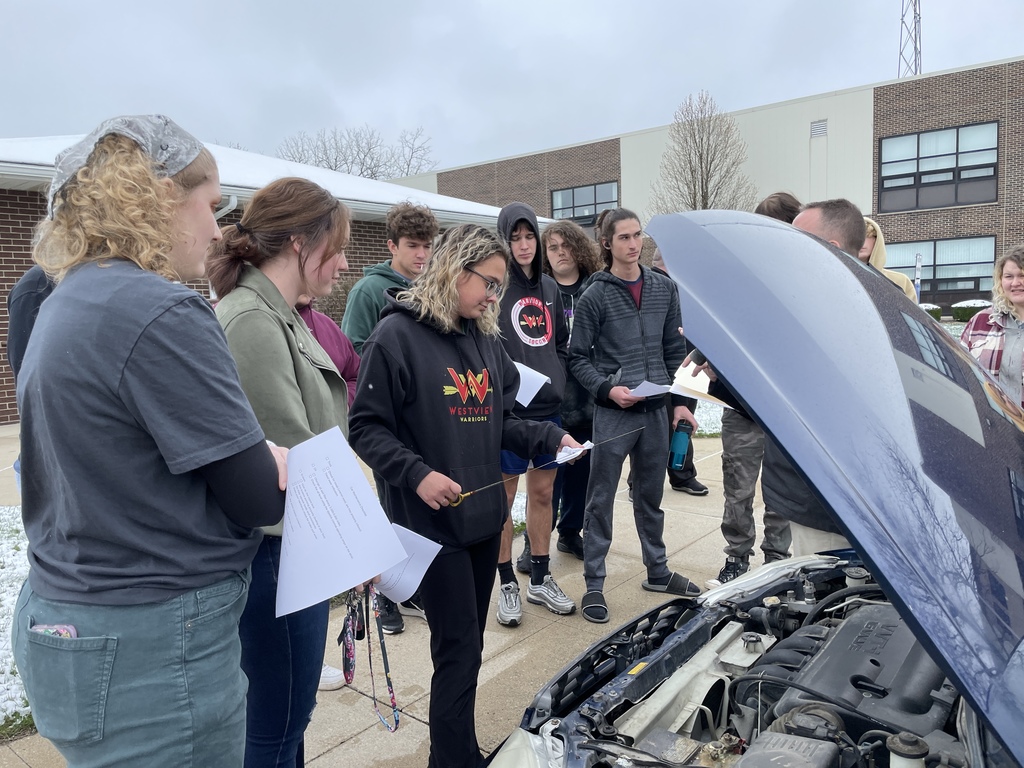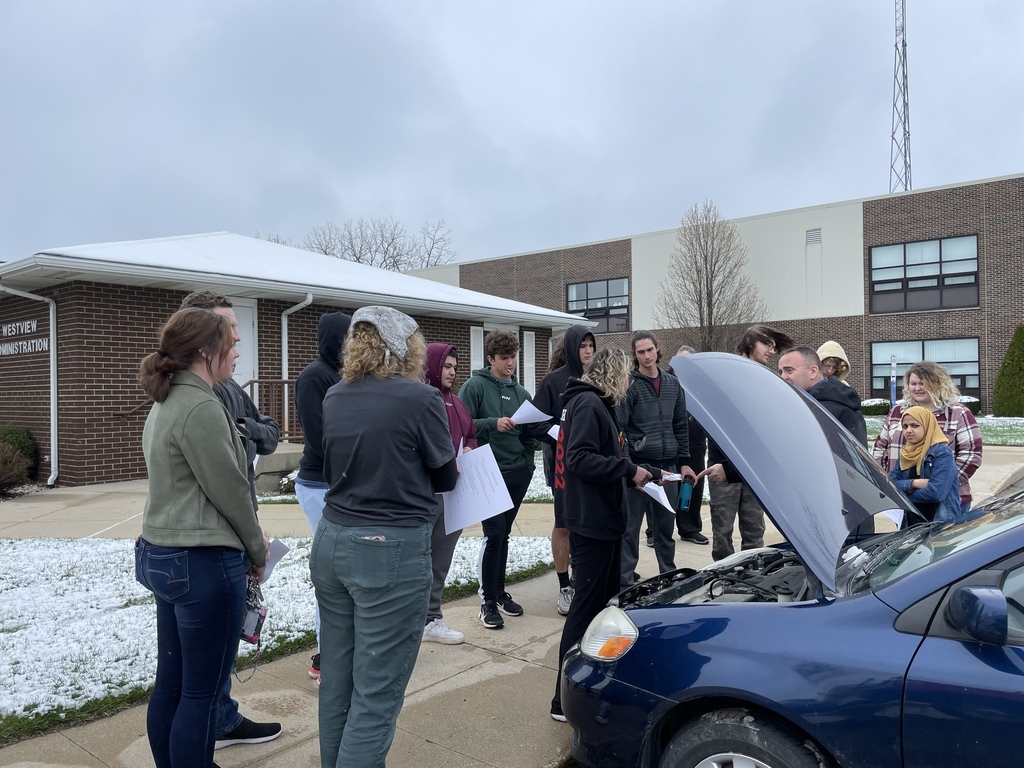 Are you interested in finding out more about our trip to Italy in 2023? To find out more you MUST register ASAP at this link:
https://bit.ly/3jUuzGU
If you have any interest, please follow the link and select to either attend the upcoming meeting (details can be found by following the link) OR select to get more information. Any student ages 12 or older by June 2023 and parents are welcome to go on the trip. Don't miss out on this amazing opportunity! Contact Laura Perkins for more information.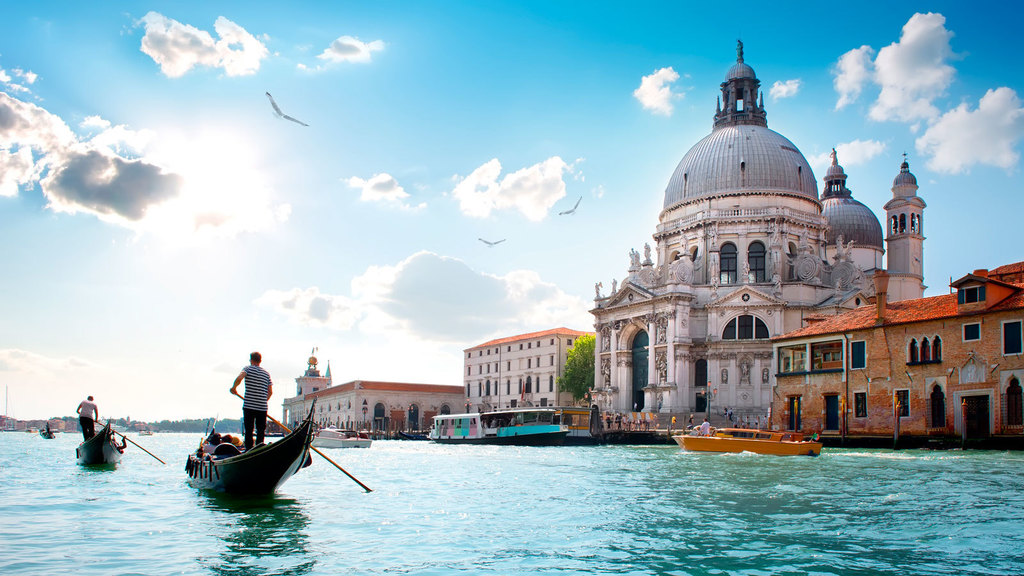 Prom is May 7th from 8-11pm at the RV Hall of Fame in Elkhart. Grand March will be held at Westview High School in Wilson Auditorium at 4pm. Ticket sales will be April 14, 18, 19, and 20th and the cost is $25. Guest forms will be available in the office and Mrs. Wilson's room.

Parents of seniors: We are still in need of a few more breakfast casseroles and strawberries for the morning of May 24th. If you would rather give a monetary donation to help us offset some of the costs, we are welcoming those, as well. Please contact Mrs. Juanita Yoder at 260-768-4146 if you are interested in helping.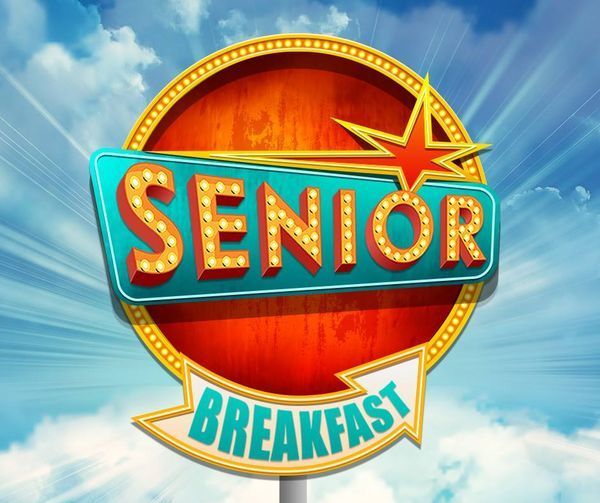 Athletes: Be sure to complete your sports physical for next school year! You will not be allowed to attend open gyms or tryout without a physical on file. Your physicals can be done at Westview for $20. Students in current grades 5-8 will have their physicals on April 26 and grades 9-11 will be on May 10. Physical forms are in the athletic office and checks can be made out to WHS.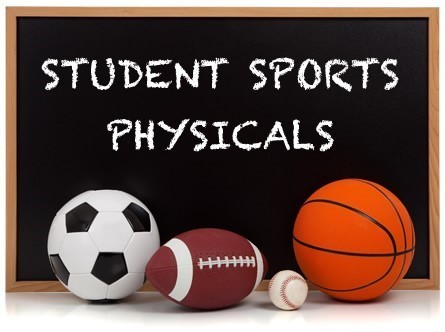 Reminder: School WILL NOT be in session on Friday, April 15, 2022.